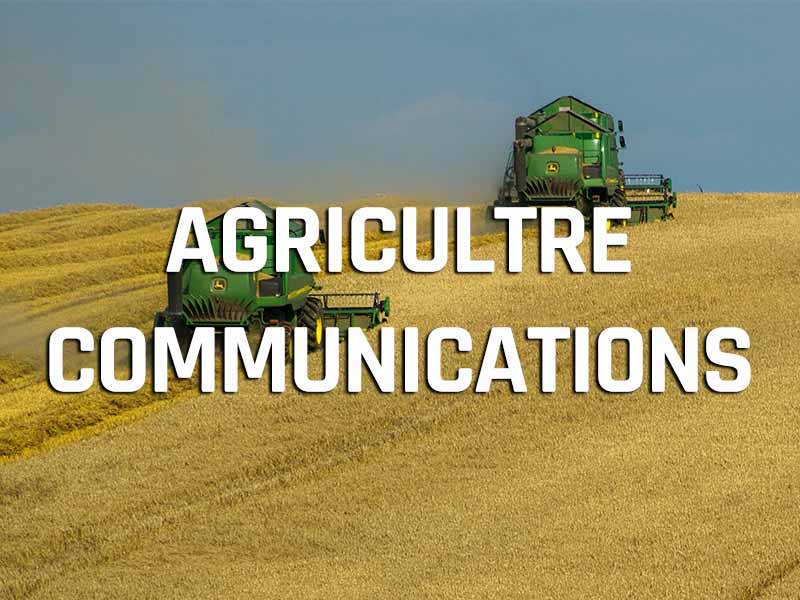 Agriculture Communications
headsets and 2-way radios for agriculture, farming, ranchING

Sprawling operations and noisy equipment require reliable, long Digital handheld radios cancel out background noise, to provide crystal-clear audio transmission.
We offer a variety of dual band, VHF and UHF, single band, digital, and analog compatible radios for any commercial setting. Busy job-sites count on Rugged commercial band handheld radios to stay connected in high noise environments. Our waterproof handheld radios keep the team connected in any weather, rain or shine. Get the job done with Rugged Radios!
Outfit your workforce with Rugged communications equipment to increase productivity and improve workplace safety.
2-way radios to keep your work force connected

Improve communication, efficiency, and safety. Handheld radios, headsets, and vehicle intercoms allow everyone to communicate clearly above the noise.
AGRICULTURE 2-WAY HANDHELD RADIOS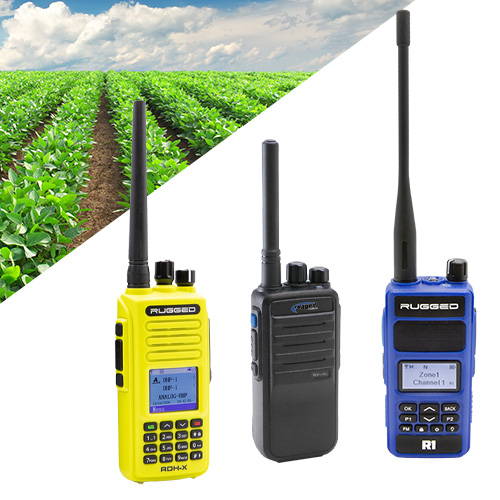 Professional communications
Dual band, VHF and UHF
Single band, digital, and analog
Perfect for high noise environments
RDH-X waterproof option available
AGRICULTURE BUSINESS BAND MOBILE RADIOS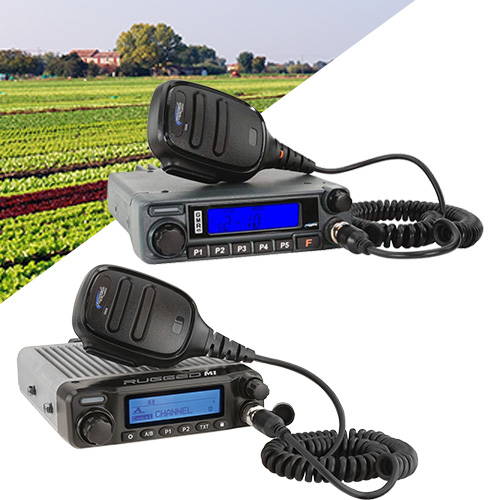 VHF/UHF/GRMS frequency
Single band, digital, and analog
Ideal for farming and large acreage
Perfect for high noise and distance
Powerful M1 waterproof radio
 
AGRICULTURE DIGITAL AND ANALOG handheld 2-WAY RADIOS

Operate in digital frequencies for the clearest voice communication, or switch to analog for broader radio compatibility. All Rugged handhelds are built tough and ready to go to work for you. Drop short-range walkie talkies and Go Further and experience better range and clearer audio.
AGRICULTURE 2-WAY MOBILE RADIOS

Developed for the rigors of farming, ranching, and more.

AGRICULTURE COMMUNICATION HEADSETS

Developed for the rigors of farming and industrial use, Rugged headsets provide reliable and comfortable communications.
Connect to intercoms or 2-way radios for clear audio.