Short Course Communications

clear and reliable SHORT COURSE communications

Short Course teams can experience the best in communications with easy to use 2-way radios and race receivers. Need a little extra boost in transmit and reception? Add a long rang upgrade kit to maximize your radio's performance.
No matter what the track, stay in contact with spotters and race control and never miss critical updates.
Rugged Radios offers complete kits to outfit the driver and crew as well as single seat kits to get the driver connected.
Explore the Short Course options below and take your comms to a whole new level.
Easy to set up, easy to use short course communications

Take to the race course with confidence. Rugged Radios offers multiple options from complete kits to individual driver packages to provide the clearest audio as you race for that checkered flag.
COMPLETE SHORT COURSE COMMUNICATION KITS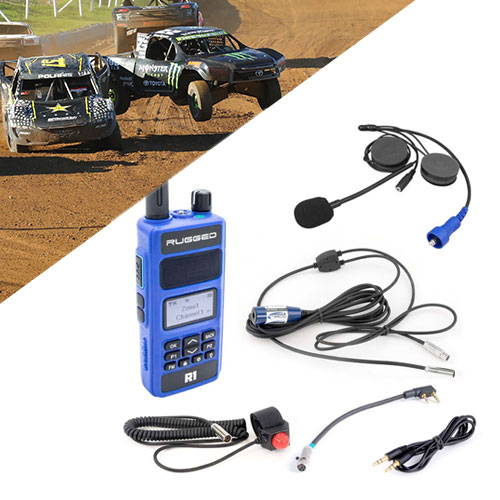 Digital and analog radio options
Driver and crew communications
Crew / Spotter radio and headset

Simple to use
Reliable, clear, powerful
UHF and VHF HANDHELD RADIOS FOR SHORT COURSE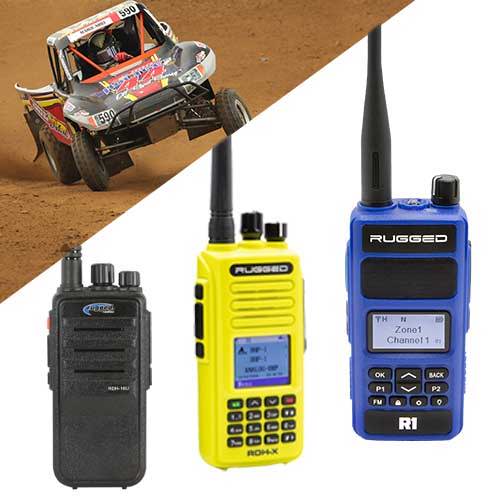 Professional communications
Dual band, VHF and UHF
Single band, digital, and analog
Ideal for race teams
Perfect for high noise environments
RDH-X waterproof option available
"GO FURTHER" ANTENNA OPTIONS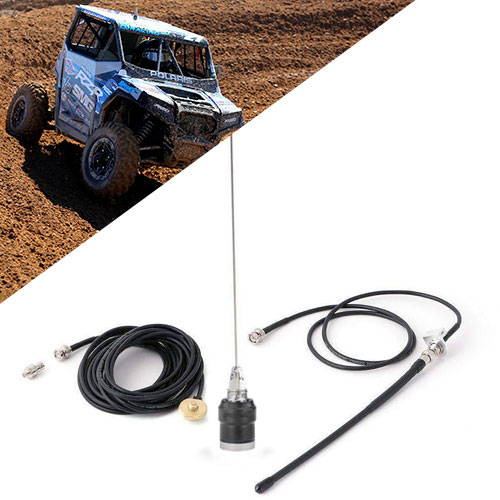 Long range upgrade kits
BNC connectors for most radios

Coax cable with BNC connector
1/4 wave antennas
SHORT COURSE SPOTTER RACE RECEIVERS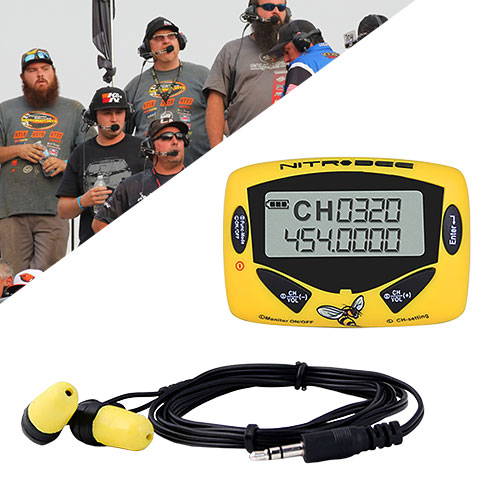 Single channel UHF receiver
Programmable tone codes
Programmable default channel
Button lock to prevent changes
Compatible with stereo earbuds
short course communication kits

Crew and spotter headsets, UHF and VHF handheld radios, race receivers for race control - you're ready to race!
DIGITAL AND ANALOG HANDHELD RADIOS

Professional offroad race teams rely on Rugged Radios business band handheld radios for communication in extreme desert environments. We offer a variety of dual band, VHF and UHF, single band, digital, and analog compatible radios.
LONG TRACK ANTENNA KITS, BNC ADAPTERS AND COAX CABLES

Maximize your handheld radio's performance with better range and improved audio quality with long range upgrade kits.