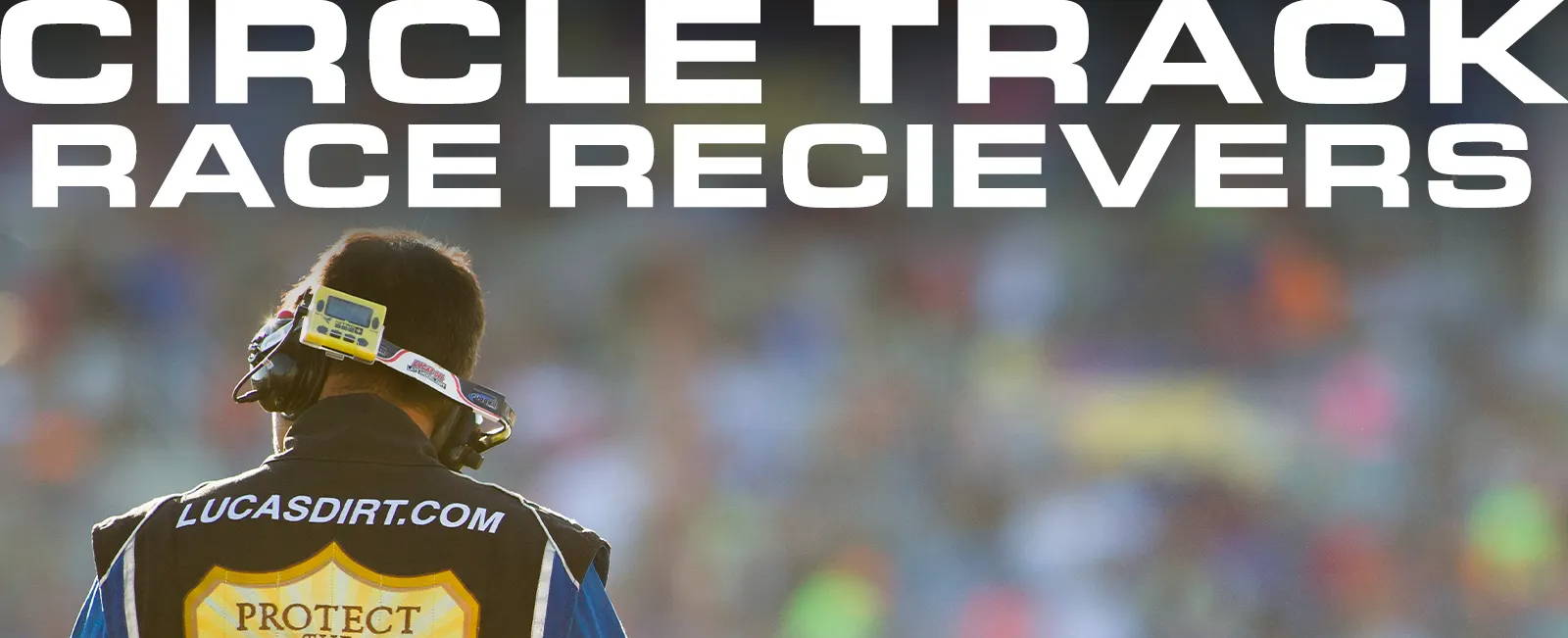 Rugged Radios Nitro Bee Xtreme is perfect for circle track and road racing drivers, teams, and track officials. Conveniently lock into a single UHF channel at virtually all NASCAR, trucks, Indy, short track and long track races.
The Rugged Radios Nitro Bee Xtreme is a single-channel UHF Receiver developed for race drivers, making it race legal where scanners aren't. Today, virtually all drivers use communication frequencies between 440.0000 ~ 469.9875 MHz. With some scanners being banned for drivers and teams, the Nitro Bee gives you the one-way communication you need while keeping you legal! It's small in size, is a great price, and gets fantastic reception – plus a huge leap forward in functionality, receiving any single UHF frequency between 440.0000 ~ 469.9875 Mhz.
Rugged Radios is unique because our Nitro Bee uses CTCSS or DCS tones! CTCSS and DCS toning essentially means your frequencies are coded so that even if someone else is using the same frequency, there won't be a conflict since your transmissions are coded on the same carrier wave. It's compact size, affordable price and great reception make the Nitro Scan the racers choice.
Race fans, put yourself in the driver's seat and be part of the action with Rugged Radios Nitro Bee!
---
Rugged-built, stereo quality you can trust!
Utilizing advanced miniature transducers instead of standard speakers, AlphaBuds provide unmatchable clarity. Our Alpha Audio line of products have enhanced audio making them perfect for listening to music.
---
Easy install and easy connect to any 3.5mm audio input!
Need a little mood music while going for the double jump? Want a little bass thumping while you take the corner at high speed? Listen to your favorite tunes with the Rugged Radios helmet speaker kit.