HOW TO GET YOUR GMRS LICENSE — NOW ONLY $35!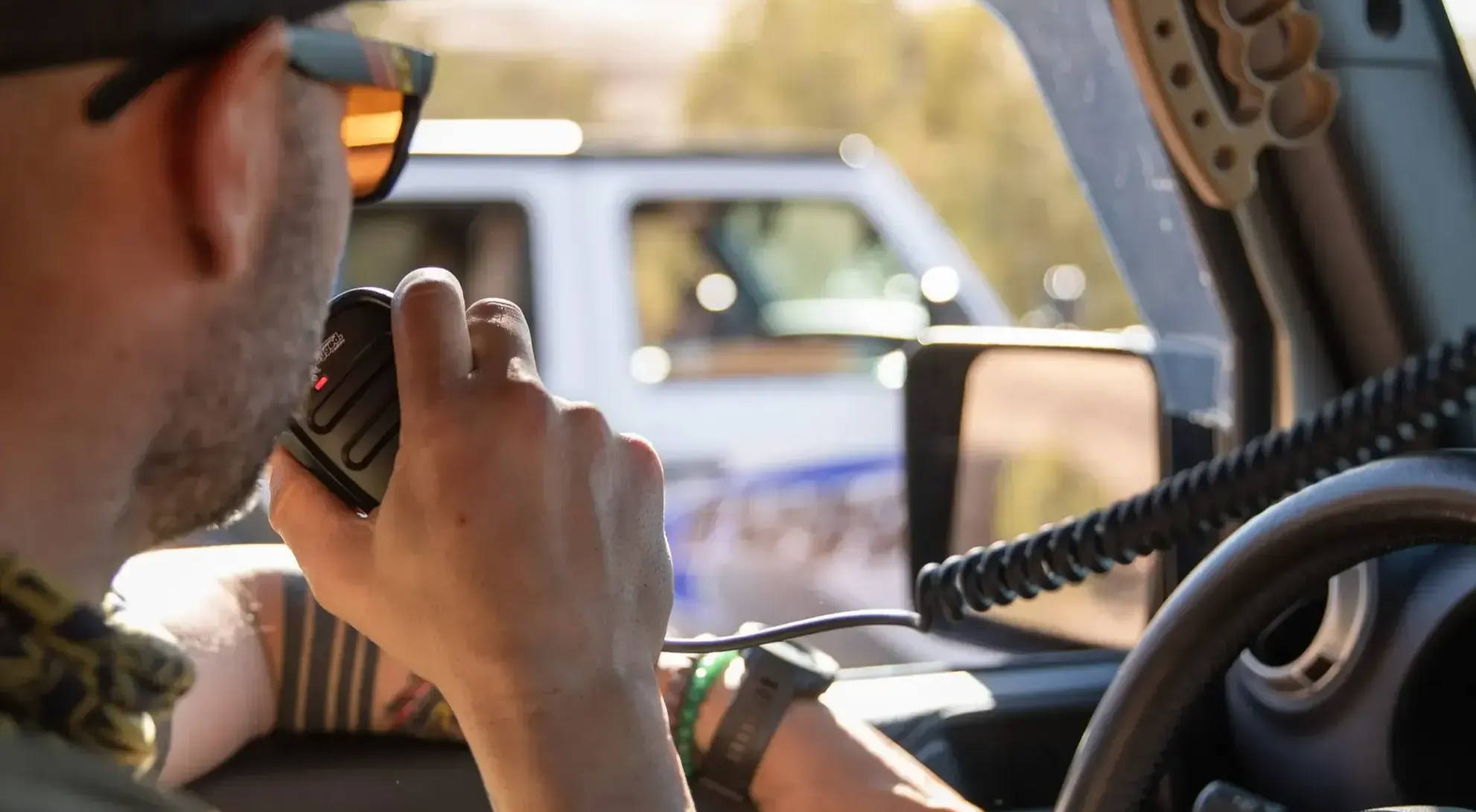 General Mobile Radio Service, or GMRS radios, are the solution for recreational communications. GMRS is highly popular, easy to use, and walkie-talkie compatible - allowing you to talk to any GMRS and FRS handheld radio on the market. GMRS radios operate on specific UHF1 frequencies around 462 MHz and 467 MHz that are set aside by the FCC for general public use. UHF excels in transmitting through wooded environments, around town, or in any sitation where there are obstructions when compared to other frequency ranges like VHF2. Because of this, GMRS is popular for overland, Jeep, camping, outdoor/adventure, and general recreational uses.
GMRS = General Mobile Radio Service
1 UHF = Ultra High Frequency
2 VHF = Very High Frequency
WHY DO I NEED MY GMRS LICENSE?
A valid FCC license is necessary to legally operate a GMRS radio. Thankfully, there are no tests required to obtain a GMRS license, they are valid for 10 years, and they cover your immediate family—regardless of age! As an added bonus, your GMRS license now costs ONLY $35 as of April 19, 2022 — 50% less than the previous $70 fee!
WHAT WILL MY RUGGED RADIOS GMRS RADIO TALK TO?
In addition to other Rugged Radios GMRS radios, your Rugged GMRS radios will be able to talk to radios from Midland, Motorola, Uniden, Cobra, BCA, and other GMRS/FRS radios. When you walk into a department store and purchase a walkie talkie, you likely just purchased a GMRS or FRS radio — pretty cool, huh?
FOLLOW THESE SIMPLE STEPS TO GET YOUR GMRS LICENSE!
Follow the simple steps below and you'll be on your way to being licensed and chatting with your friends and family on your next adventure!
STEP 1: FCC REGISTRATION NUMBER (FRN)
I ALREADY HAVE AN FRN & I KNOW IT
I ALREADY HAVE AN FRN, BUT I FORGOT IT
Go to the FCC website: https://apps.fcc.gov/coresWeb/publicHome.do
Click "Search"
Select your preferred search criteria (FRN, business name, last name, or EIN) from the drop down list
Fill in the criteria and press "search" — Advanced Search is available as a great tool to refine your search if needed
Once you have your FRN, follow the directions above!
CONGRATULATIONS — STEP 1, DONE!
Write down the FRN at the top of your screen and be sure to print/save the page for your records — you'll want to know your FRN!
HAVE YOUR FRN FROM STEP 1 HANDY!
Go to the FCC website:

https://wireless2.fcc.gov/UlsEntry/licManager/login.jsp

Log in with your FRN and password
Click "Apply for a New License" in the left hand column
Select "ZA - General Mobile Radio (GMRS)" from the drop down list — it's all the way at the bottom!
Answer three "Yes/No" questions
Fill out your Licensee name and address
Answer one "Yes/No" question
Confirm your information and press "Continue to Certify"
Sign your certification and press "Submit Application"
Continue for payment options
NOW JUST $35 AS OF APRIL 19, 2022 — 50% LESS THAN THE PREVIOUS $70 FEE!
Log into your FCC account with your FRN and password
Press "Make Payment" and choose from the given payment options: pay from bank account, pay by credit or debit card, pay by wire transfer, or pay by check/money order
You have completed your application and your payment is being processed. Once your GMRS license is granted (typically within 1-5 days), the FCC will send you an email and you'll be ready to chat with your friends on your GMRS radios! Hooray!