Fire and Safety Communications

FIRE TRUCK intercoms, headsets, jack boxes, cables

Firefighters and Emergency Medical Service teams demand the highest quality and most reliable communications to work effectively and keep our communities safe. Rugged firefighter and safety intercoms offer advanced features to connect firemen, front drivers and rear drivers, and EMS staff with clear audio in response situations.
Our engineer jack boxes provide effortless connectivity anywhere in the firetruck or emergency vehicle. Rugged industrial-designed headsets offer simple built-in PTTs, a large volume control knob, and the clarity of noise cancelling microphones.
Ladder trucks, ambulances, and emergency vehicles can count on Rugged Radios for reliable, clear, easy to use communication solutions.
purpose BUILT COMMUNICATIONS FOr FIRE TRUCKS



FIRE TRUCK ENGINEER JACK BOXES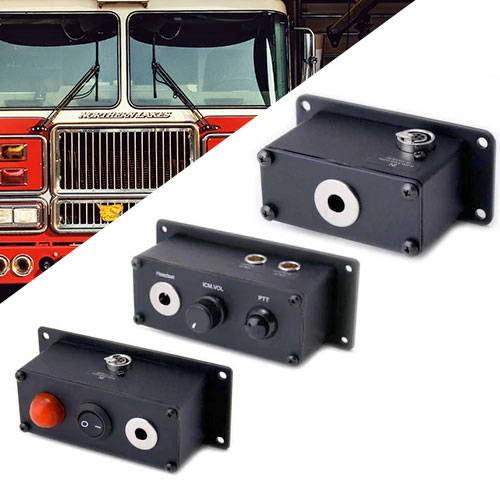 Multiple options
Rugged extruded housing
Quick-Lock jack ports
Built-in mounting base
Easily daisy chain more units
FIRE TRUCK HEADSETS AND CABLES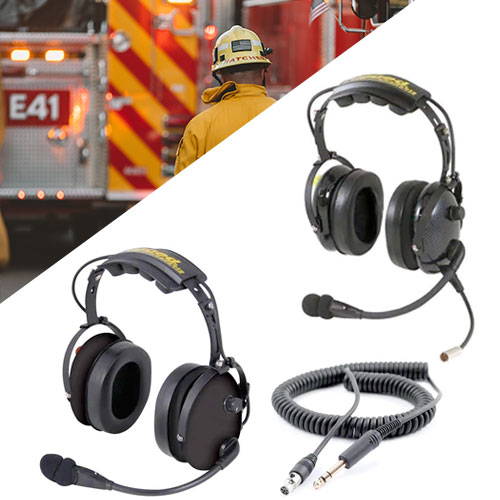 Industrial performance

Built-in push-to-talk
Adjustable volume control
Noise cancelling mic
High output speakers
FIRE TRUCK AND SAEFTY VEHICLE INTERCOM KITS

Powerful and clear communications that's Rugged built and easy to install. Features easy locking cables and various jack box options for connecting multiple fire fighters.
FIRE TRUCK AND SAFETY VEHICLE INTERCOMS

The Rugged Radios RRP100 and RRP800 offer powerful emergency communications. The RRP100 easily connects 3 mobile or handheld radios and a cell phone to any Rugged intercom system while the RRP800 connects 2 to 6 crew and 2 pump panel positions to two radios and a cell phone.

Provide multiple connections to fire fighter personelle. Easily daisy chain in and out connectors for adding additional positions.
FIRE TRUCK HEADSETS AND CABLES

Specifically for industrial, safety, and civil service jobs such as fire departments, manufacturing, and heavy equipment operators