Toyota GMRS Radio Kits - Tacoma - 4Runner - Lexus

Introducing the TK3 Toyota Tacoma, 4Runner, Tundra, and Lexus GMRS Radio Kit!

Stay connected with others using the complete plug and play radio kit for Toyota Tacoma (2005 - current), Toyota 4Runner (2003 - current), and Lexus GX470 (2003 - 2009). The TK3 Toyota GMRS Radio Kit is a must-have for trail communications and overland adventures!
The TK3 Toyota GMRS Radio Kit includes everything needed to get up and running. No drilling, no cutting! Simply mount the radio using our precise fit mount, run the wiring, attach the antenna, and connect the power. All mounts and hardware are included for the specified Toyota Tacoma, 4Runner, Tundra and Lexus GX470 vehicles.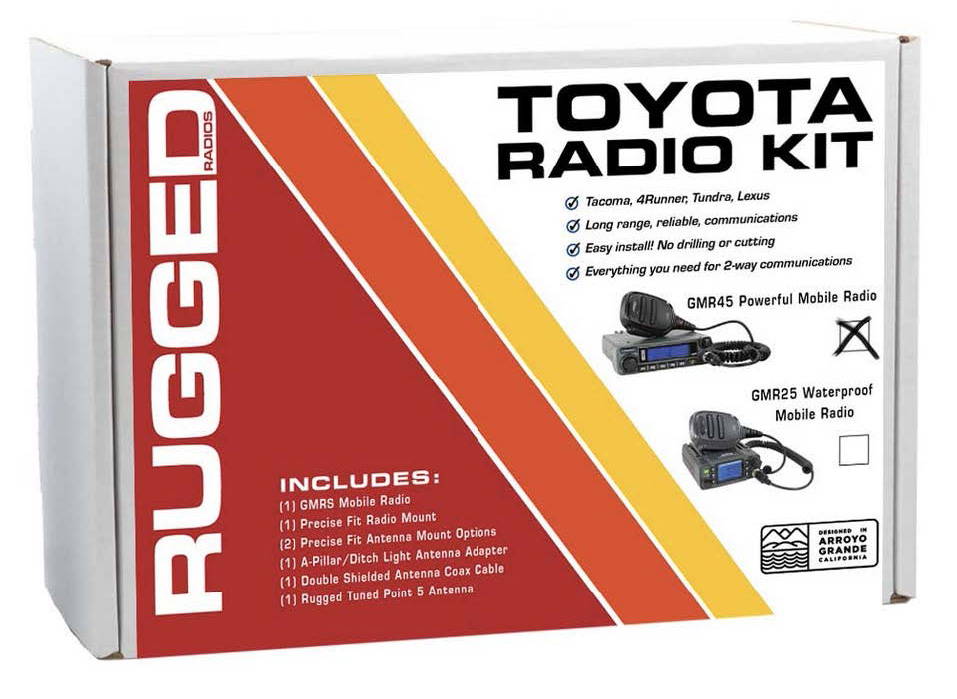 The TK3 Toyota GMRS Radio Kit starts with an industry-leading Rugged Radio! Choose between our compact Waterproof GMR25 mobile radio or the Powerhouse GMR45 mobile radio. With a full 25 or 45 Watts of GMRS power, these radios will keep you talking for miles.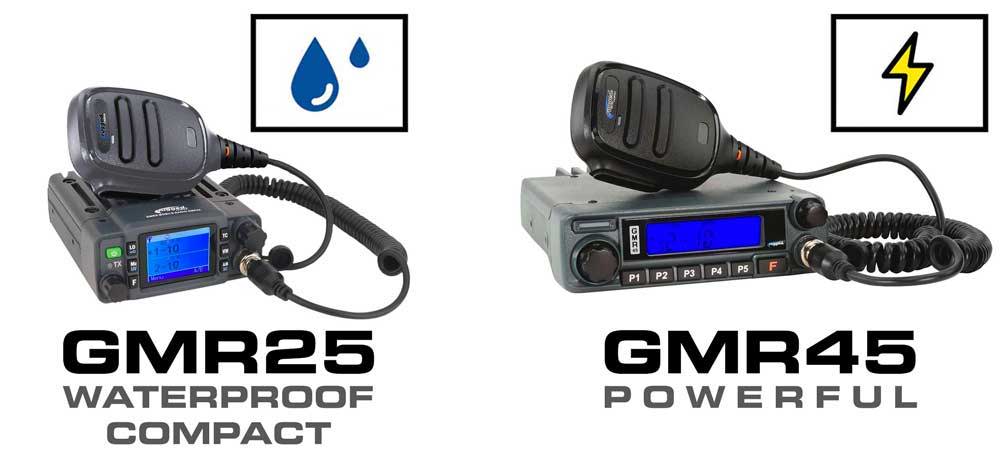 Experience crystal clear communications with our low-loss, double-shielded antenna cable, transmitting through the GMRS tuned antenna.
Off-road and adventure friendly antenna mounting location allows easy installation and out of the way of roof racks and overhead tents, perfect for overland and rock crawling.
The TK3 Toyota GMRS radio kit will take the conversation further on any adventure.
---
SHOP TOYOTA RADIO KITS NOW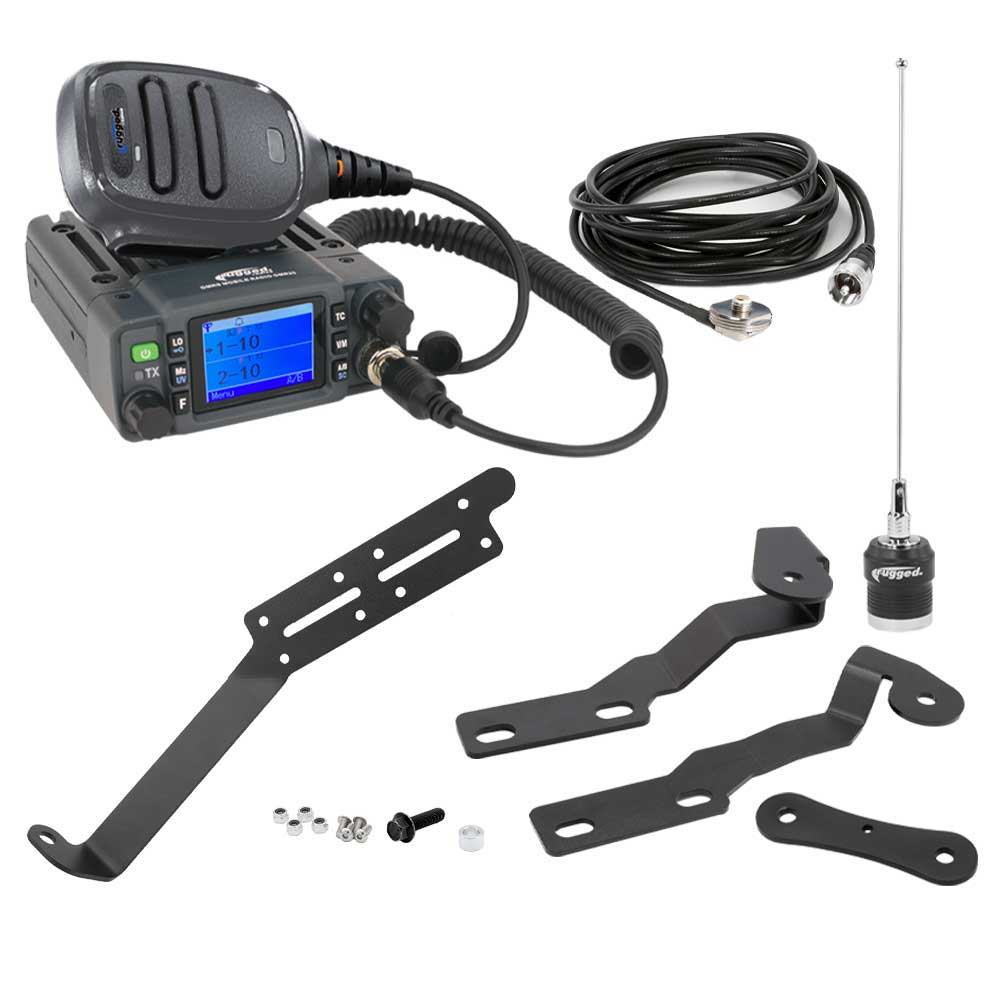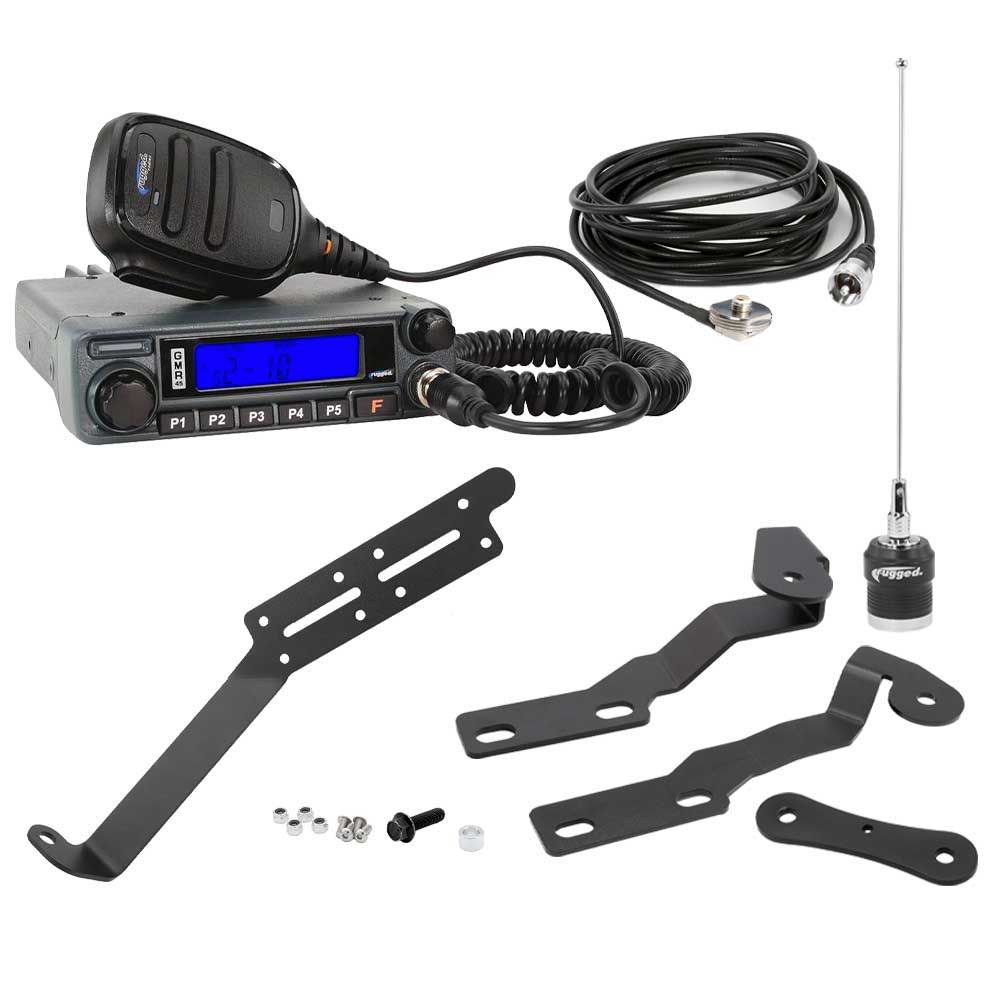 ---
TK3 GMRS RADIO KITS VEHICLE COMPATIBILITY
Toyota Tacoma 2nd Gen (2005-2015) & 3rd Gen (2016-Current)

Toyota 4Runner 4th Gen (2003-2009) & 5th Gen (2010-Current)

Lexus GX470 (2003-2009)