1500 MILES • 27 HOURS • 5 DAYS
The Conclusion of the Rugged PTT
Half the crew drove back!
This trip was nothing short of amazing for the RUGGED PTT CREW!
Through closed roads, construction, heavy rains, canyon adventures, and a few mechanical mishaps, the Rugged Power Taco Tour survived with evry vehicle in tact! It was a long trip with friends, family, and lots of TACOS!
Watch the Video above to get a full recap of the trip!
The RUGGED GMRS products used on the PTT:
---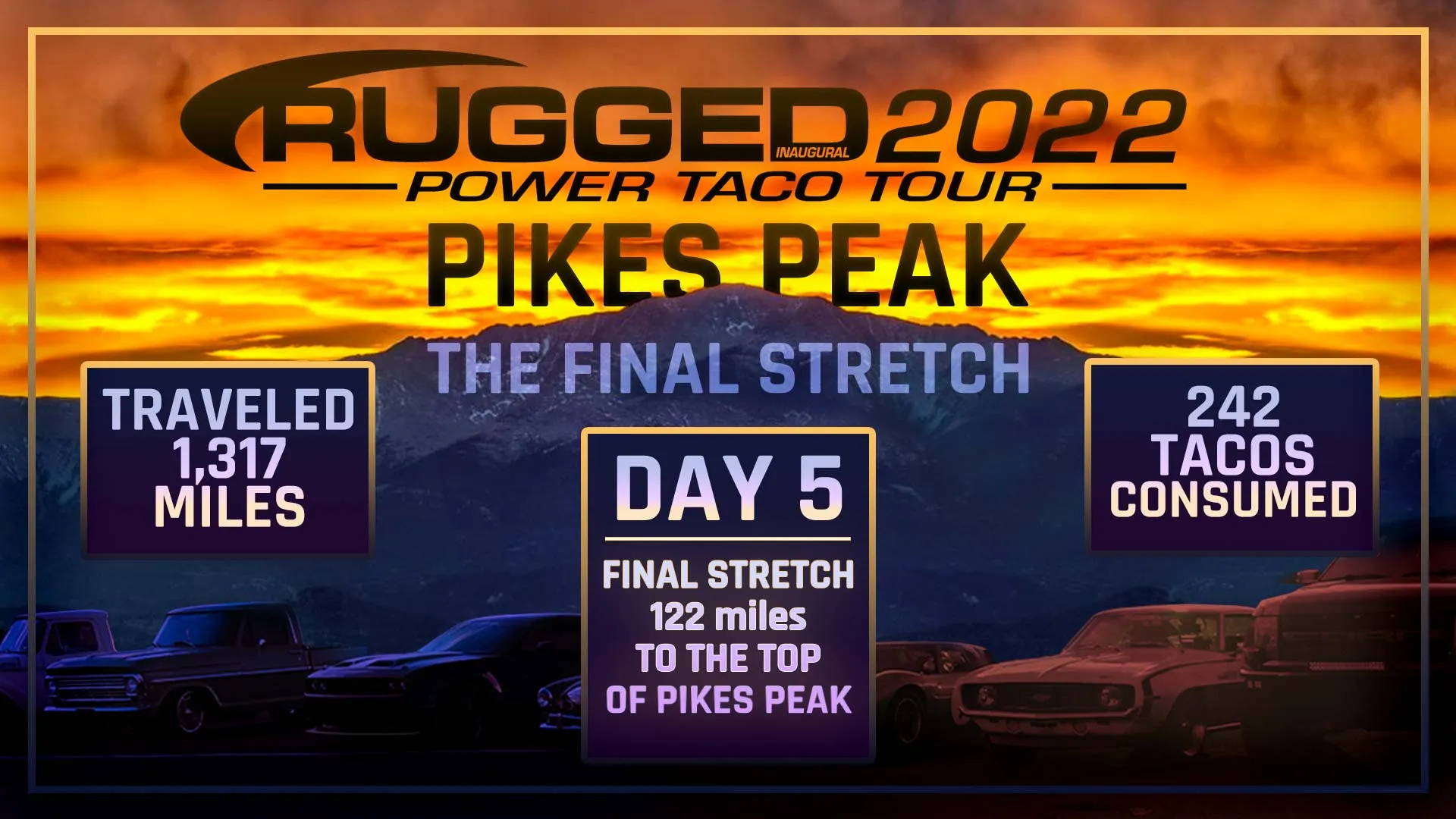 Rugged HQ to Pikes Peak, CO
FRI AUG 19 - Day 5 UPDATE:
Salida, CO - Pikes Peak, CO

122 miles
9:15 am: Breakfast @ El Caporal Family Mexican Restaurant, 1028 Main St, Cañon City, CO 81212
THR August 18 - Day 4 UPDATE:
(Keep Checking back for UPDATES)
Moab, UT - Salida, CO
296 miles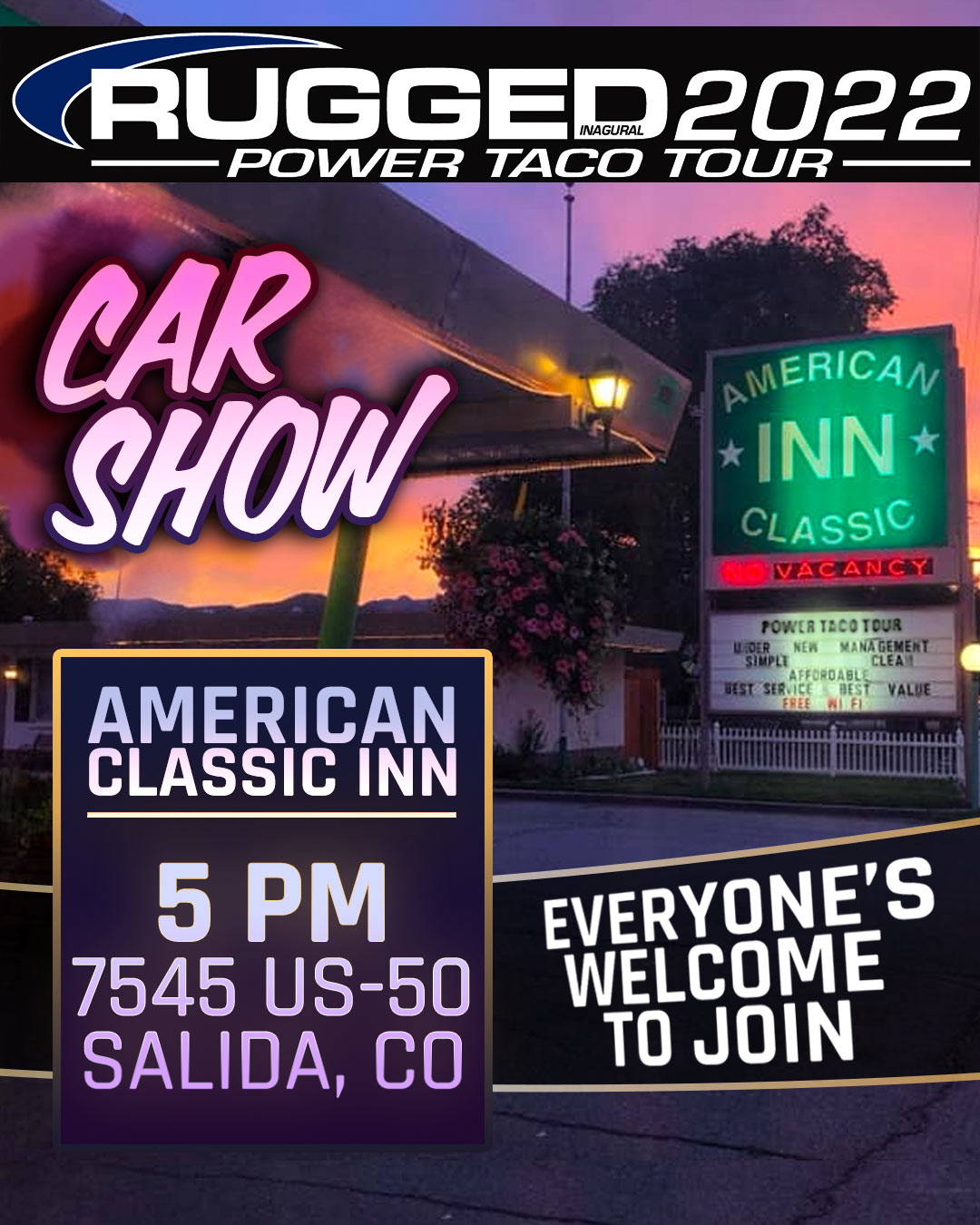 5pm: Car Show & Meet up
American Classic Inn - 7545 US-50
Salida, Colorado 81201
12pm: GNAR, 630 Sherman St, Ridgway, CO 81432

Jaden Cottrell announced a website scavenger hunt for GMR2 handhelds on Instagram Live!!

Starting at 11am - find a GMR2 on the website and get 60% off!
Headed to Salida, Colorado and more cars jumped in on the PTT! Follow our social media for updates!
7am- Leave Moab, UT
WED AUG 17 - Day 3 UPDATE:
Mather Point, AZ to Moab, UT
326 miles
6:30pm: Giliberto's Mexican Taco Shop, 396 S Main St, Moab, UT 84532
3PM: Headed towards Moab, UT
12pm: Lunch at Goulding Stagecoach Dining room where EVERYONE got the Navajo Taco
10am: Breakfast at Amigo Cafe
8am: On the road again!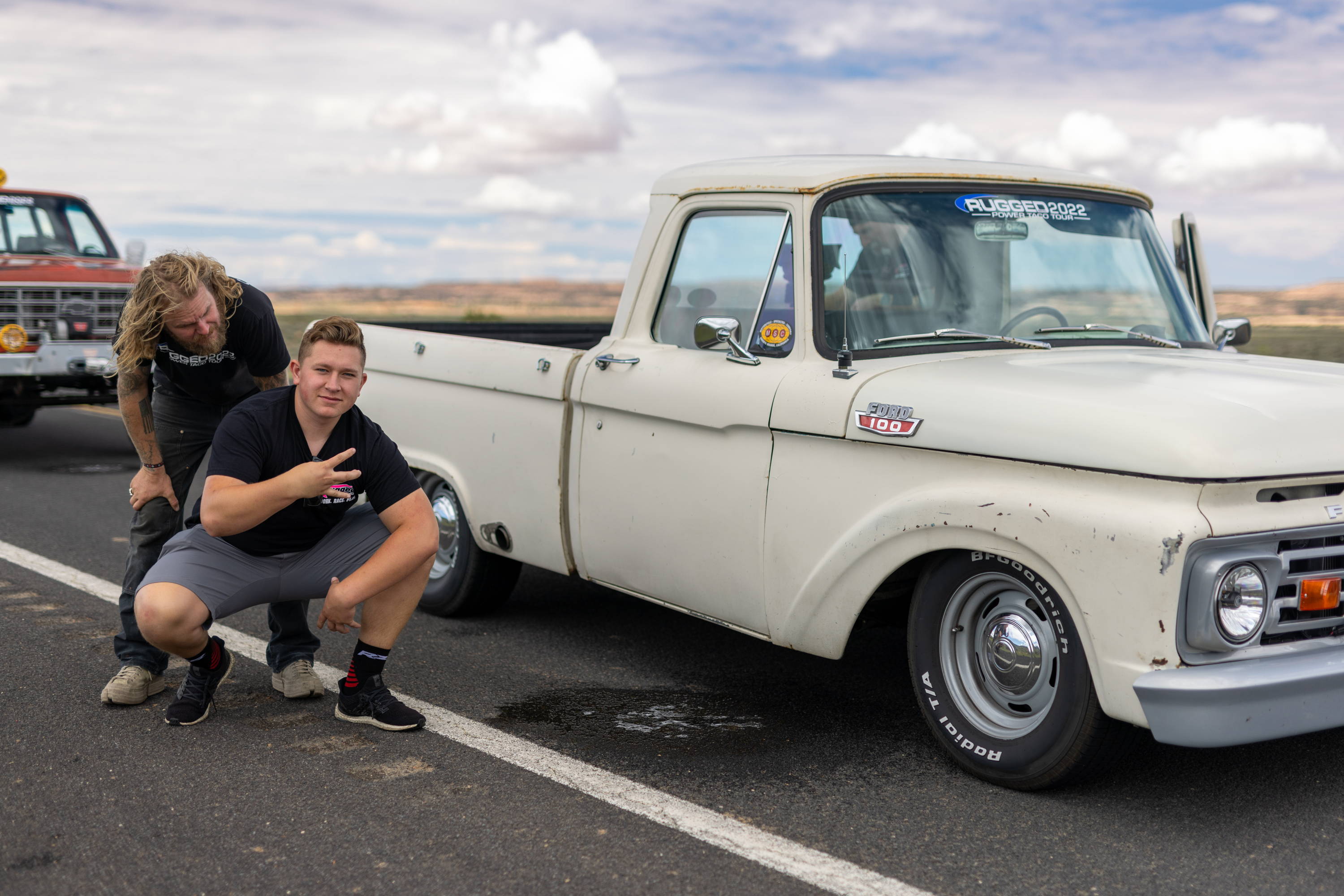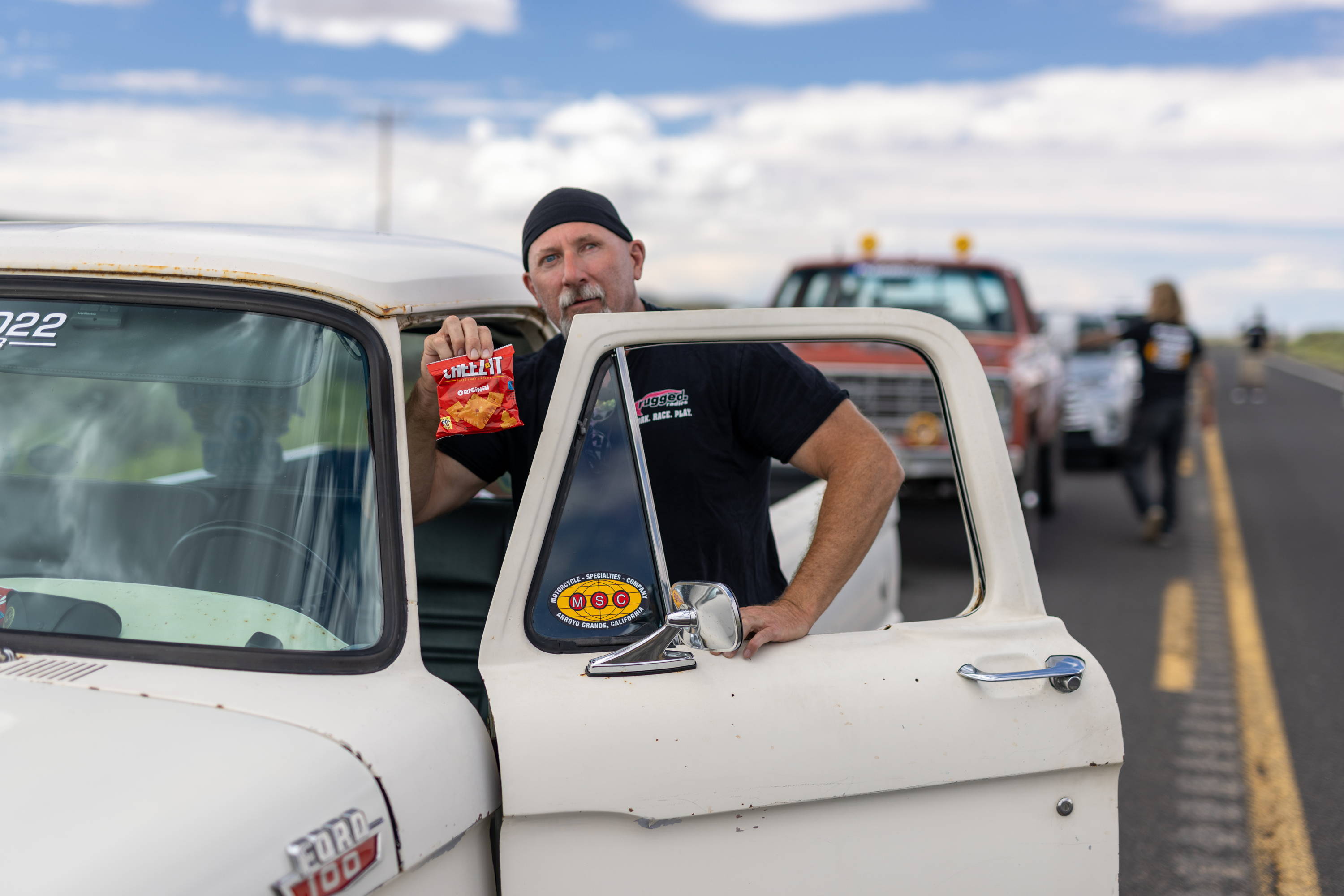 TUE AUG 16 - Day 2 UPDATE:
Boulder City, NV to Mather Point, AZ
264 miles
6pm: Plaza Bonita 352 AZ-64, Grand Canyon Village, AZ 86023 - Link Here
4pm: Pit stop to see our friends at KC Hilites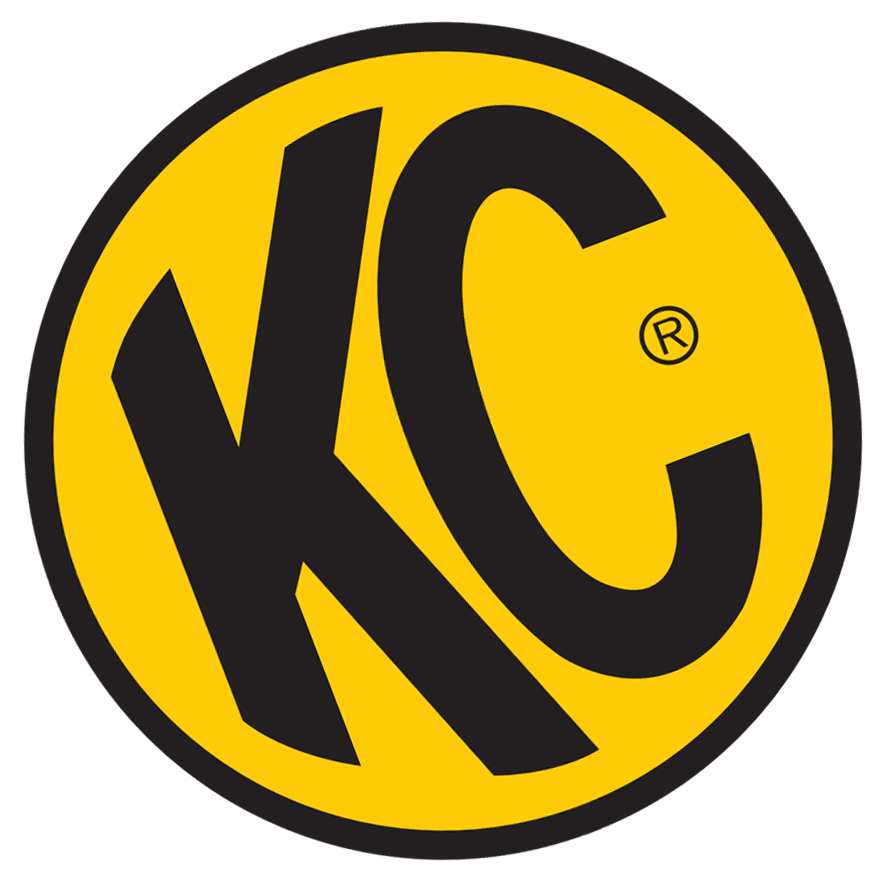 10am - On the road to Mather Point, Grand Canyon, AZ
8am - Breakfast at South West Diner 761 Nevada HWY, Boulder City, NV 89005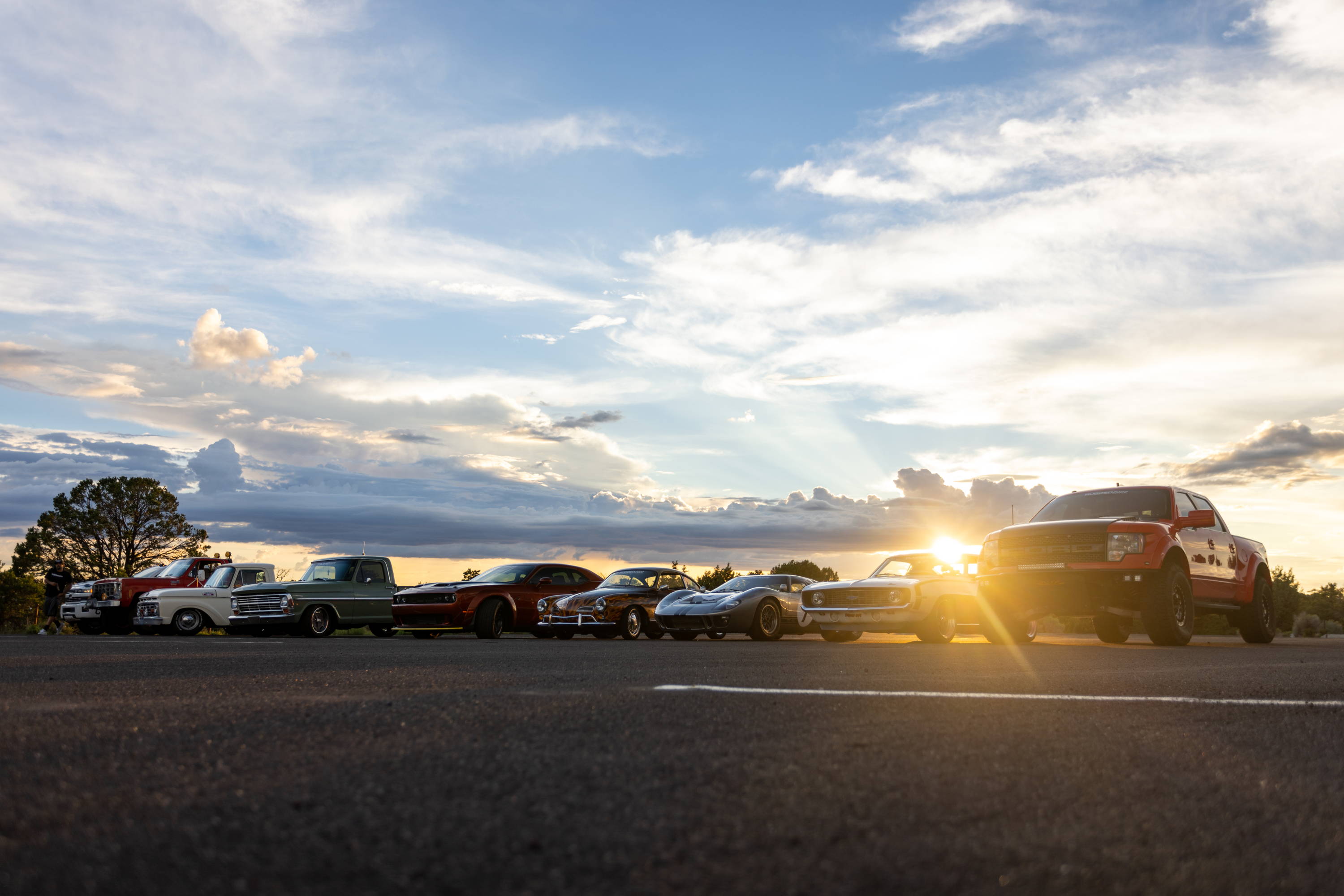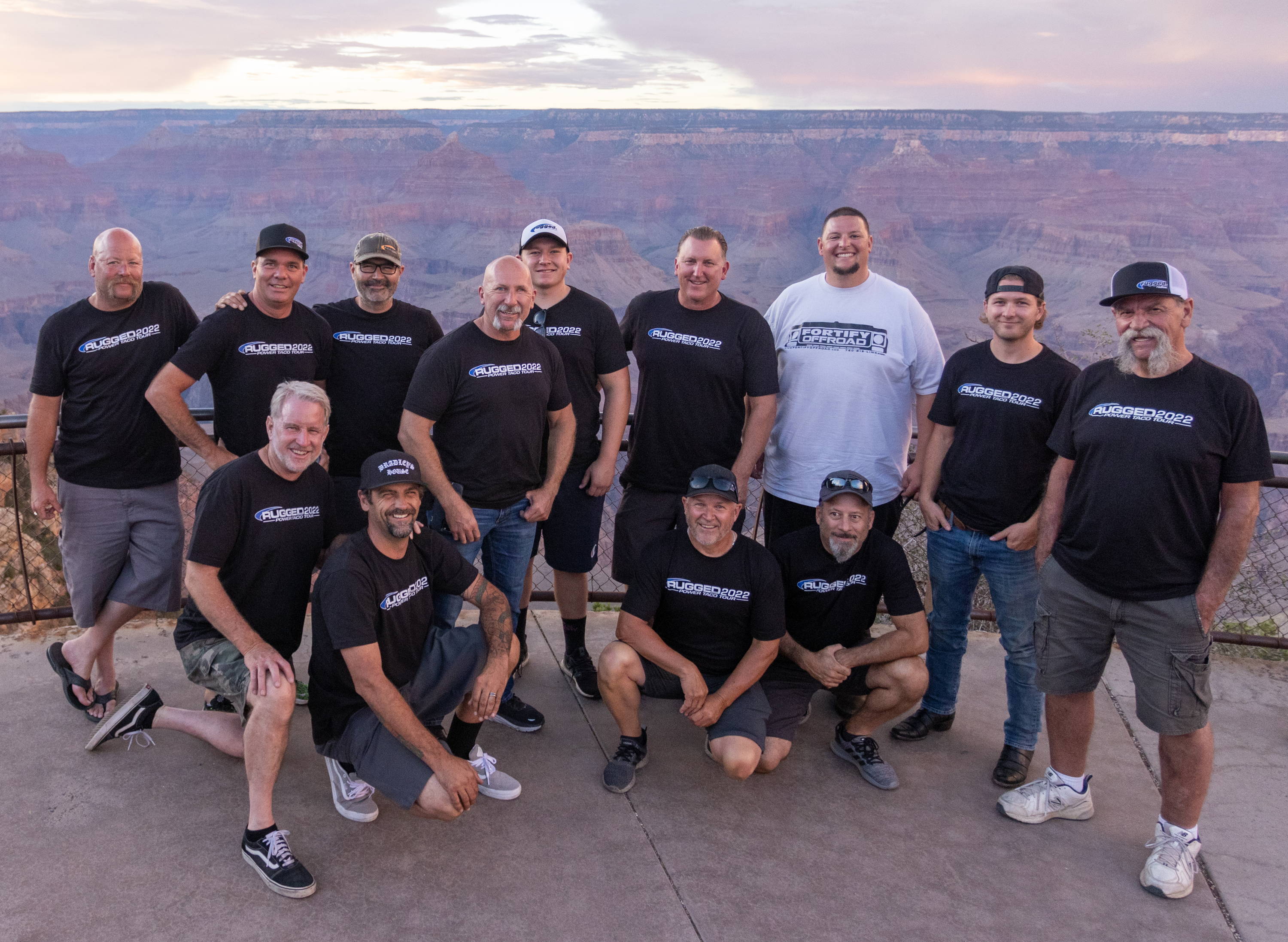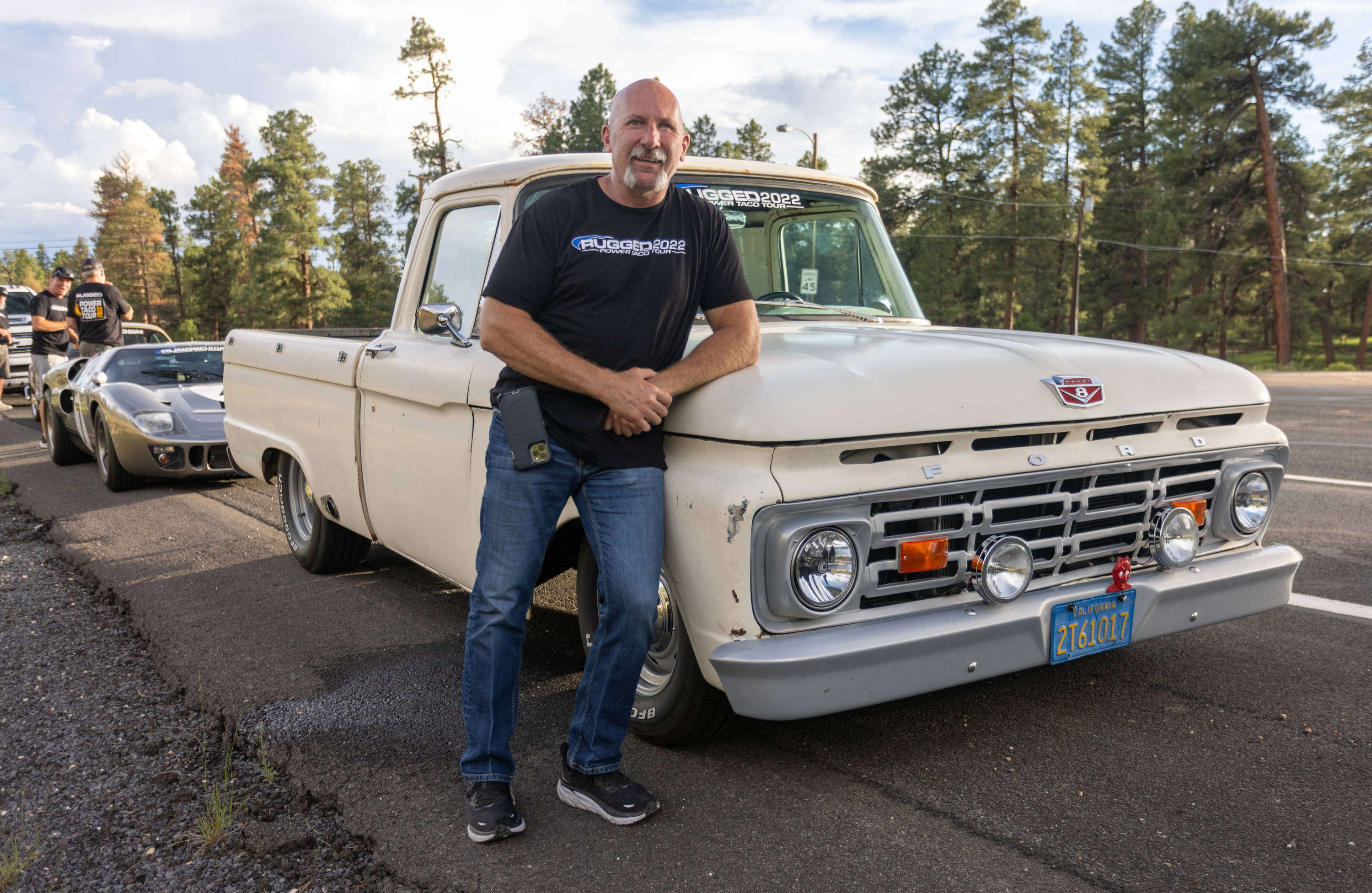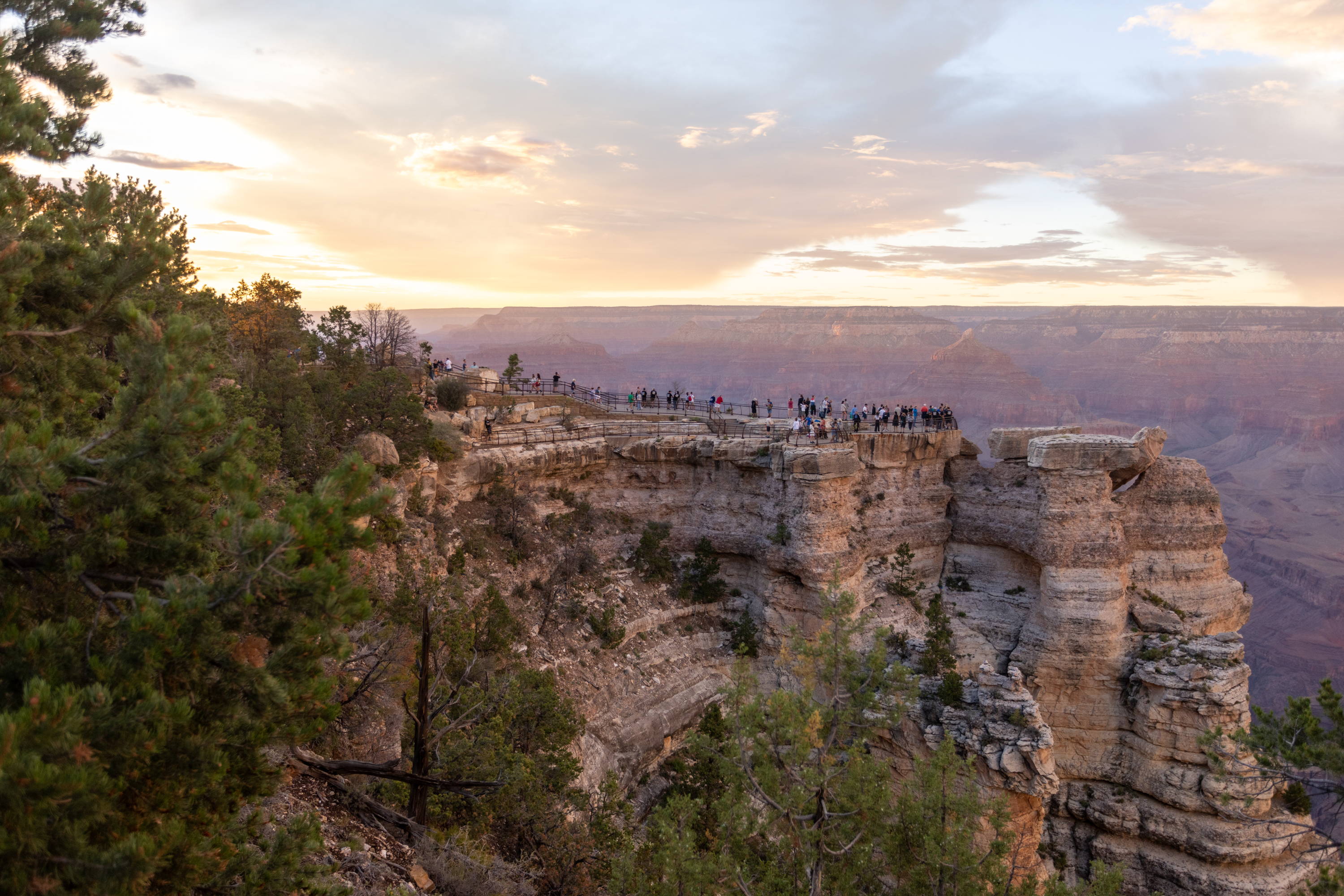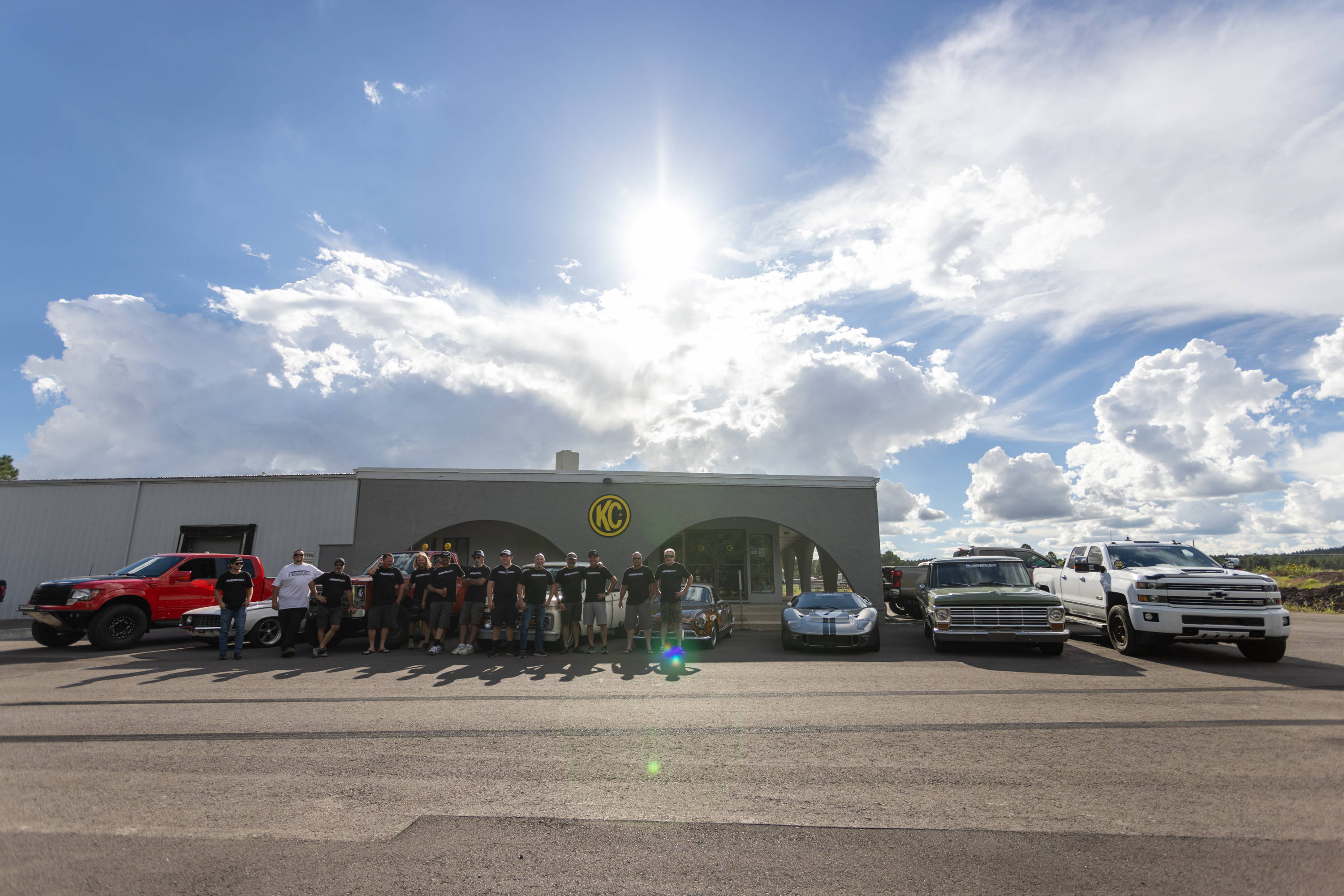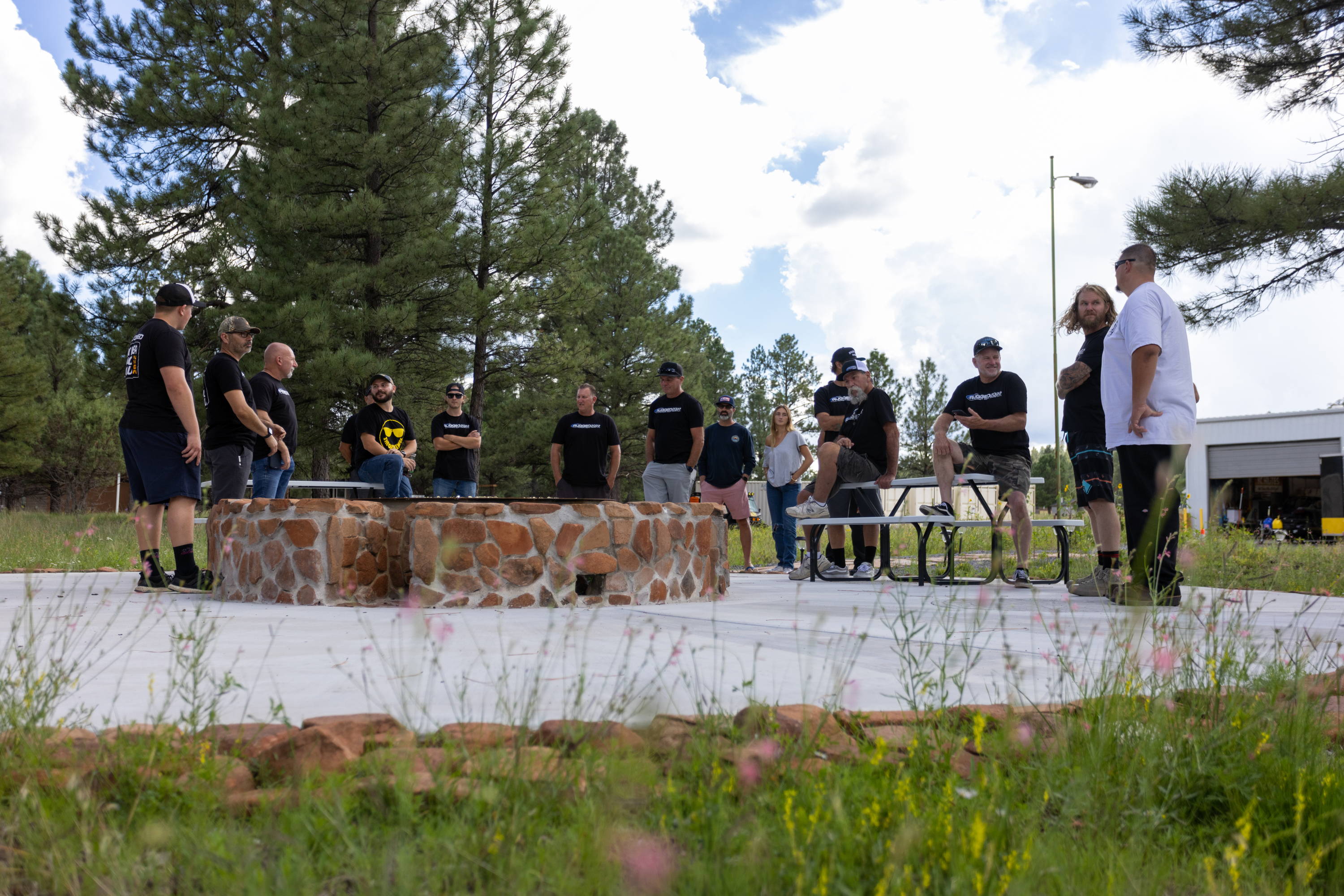 MON AUG 15 - Day 1 UPDATE:
Arroyo Grande, CA to Boulder City, NV
424 Miles
6pm - Meet us for dinner at Big T's Cantina - 550 Nevada Way, Boulder City, NV 89005
4pm - Vegas, You're always fun, but we have more miles to cover, and tacos to find! Enroute to Boulder City, NV!
GMRS highway Channel 19 folks!
3:30pm - Viva Las Vegas and the Shelby Carrol Museum. Team Rugged is getting a tour of the museum before continuing towards Boulder City, NV for the night. Dinner Taco spot is in Boulder City, NV. 6pm
12:55pm - The #RuggedPTT is now en route to LAS VEGAS.
12:30pm - Barstow DelTaco was a success! Thank you to all who came out, including the FOUNDER of DelTaco, Ed Hackbarth!
9:00 am - Kickoff for the Rugged Power taco Tour was a success, but around 100 miles in, there were mechanical problems on one of the vehicles, so some repairs were needed. The Rugged PTT team is running slightly behind, but still plans on meeting people at Barstow DelTaco by 11am!
Rugged Power Taco Tour 2022 - Day 1 updates in REAL TIME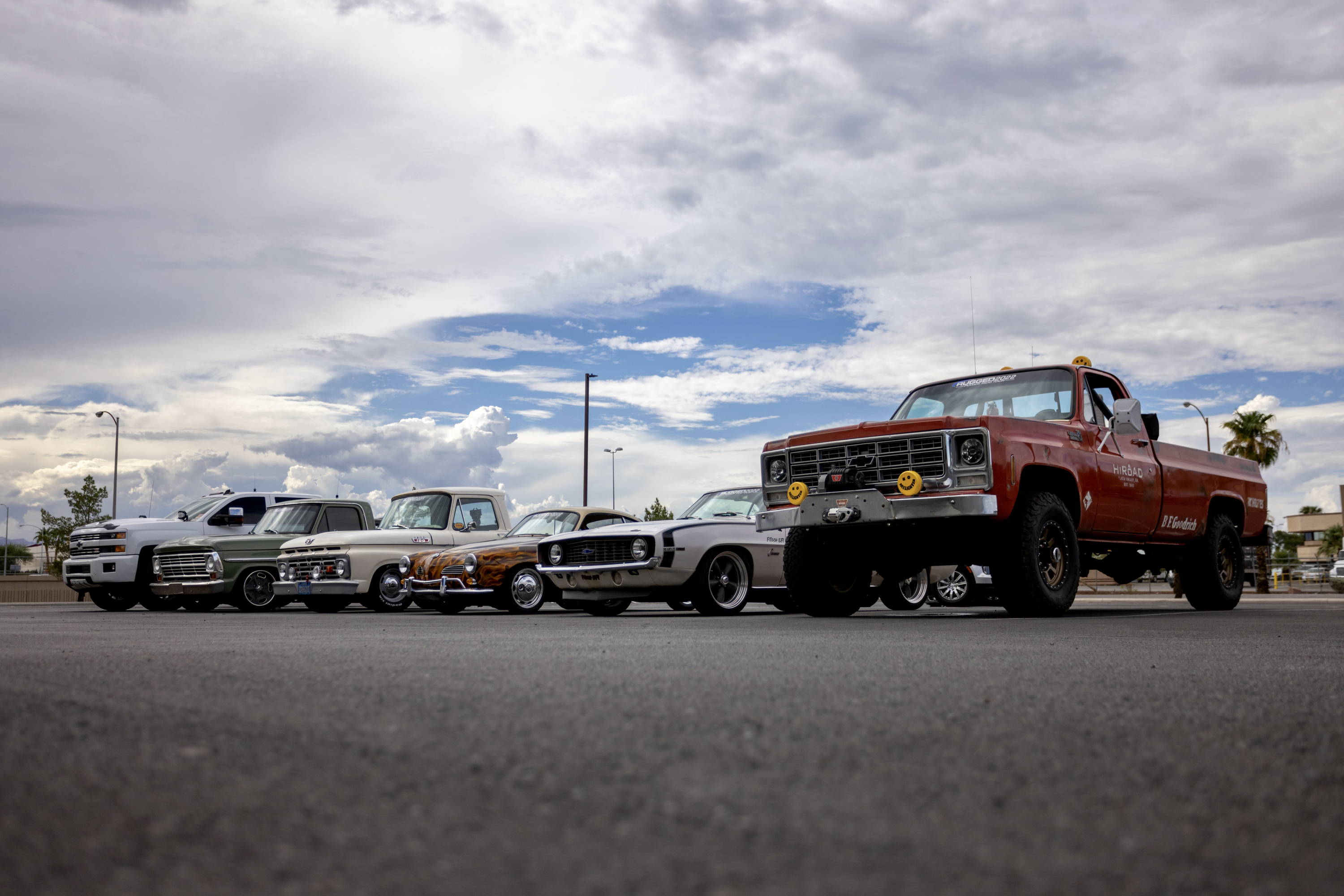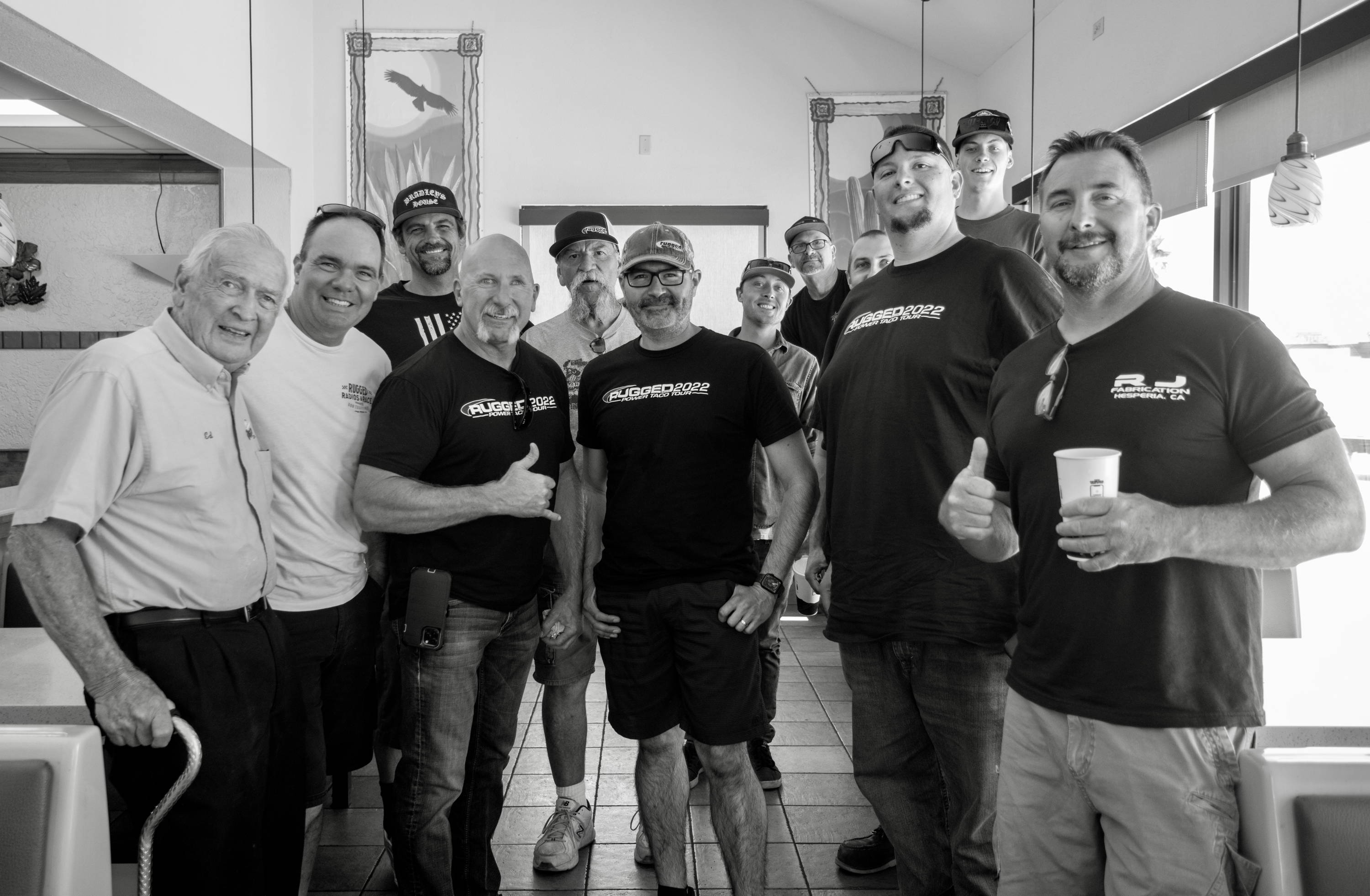 ---
Cool cars, great food, even better people!
Come with us!
Requirements:
1. Must Love Tacos
2. Drive something cool
What's cool? That's up to you!
Want to be part of the chatter, bring a GMRS radio. We'll be on GMRS Ch. 19!
---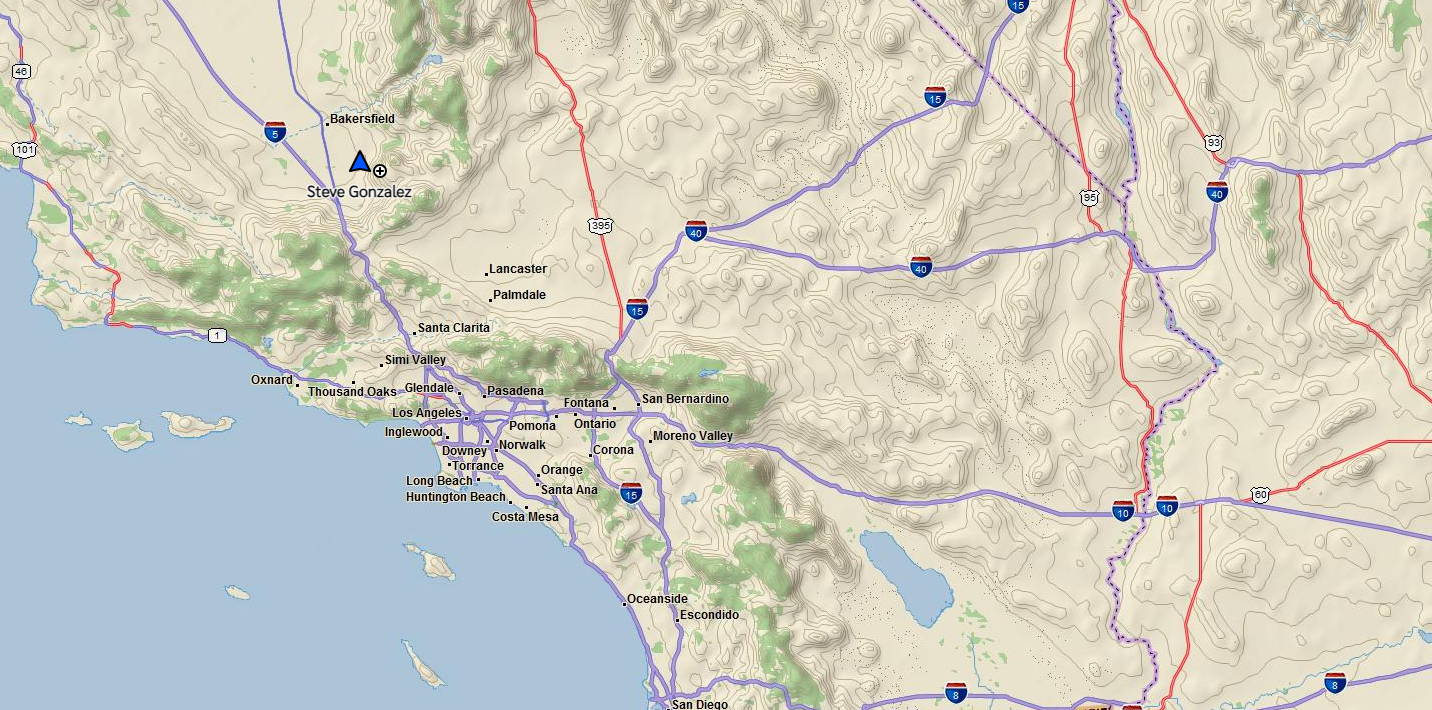 ---
Power Taco Tour Schedule: (PST)
**As with any Road trip, these times are subject to change,
depending on what adventures may happen along the way**
Day 1
Monday, Aug 15
Rugged Radios to Boulder City
424 miles, 7 hours, 5 min
https://goo.gl/maps/pQY2QxQoLN5PAzKP7
5am: Leave RR
11am: Del Taco, 2871 Lenwood Rd, Barstow, CA 92311
12pm: Depart Del Taco
3pm: Las Vegas, NV
Arrive in Boulder City, NV
Dinner time TBD (updates as travel goes)
Day 2
Tuesday, Aug 16
Boulder City to Mather Point (Grand Canyon)
268 miles, 4 hours, 24 min
https://goo.gl/maps/RWWcW8VKsok5gMPP8
Breakfast: Breakfast at Coffee Cup Cafe, 512 Nevada Way, Boulder City, NV 89005
10am: Leave Mather Point
1pm: The Roadkill Cafe/O.K. Saloon, 22830 W, AZ-66, Seligman, AZ 86337
2pm: Ash Fork Route 66 Museum, 901 Old Rte 66, Ash Fork, AZ 86320
4pm: Pit stop to see our friends at KC Hilites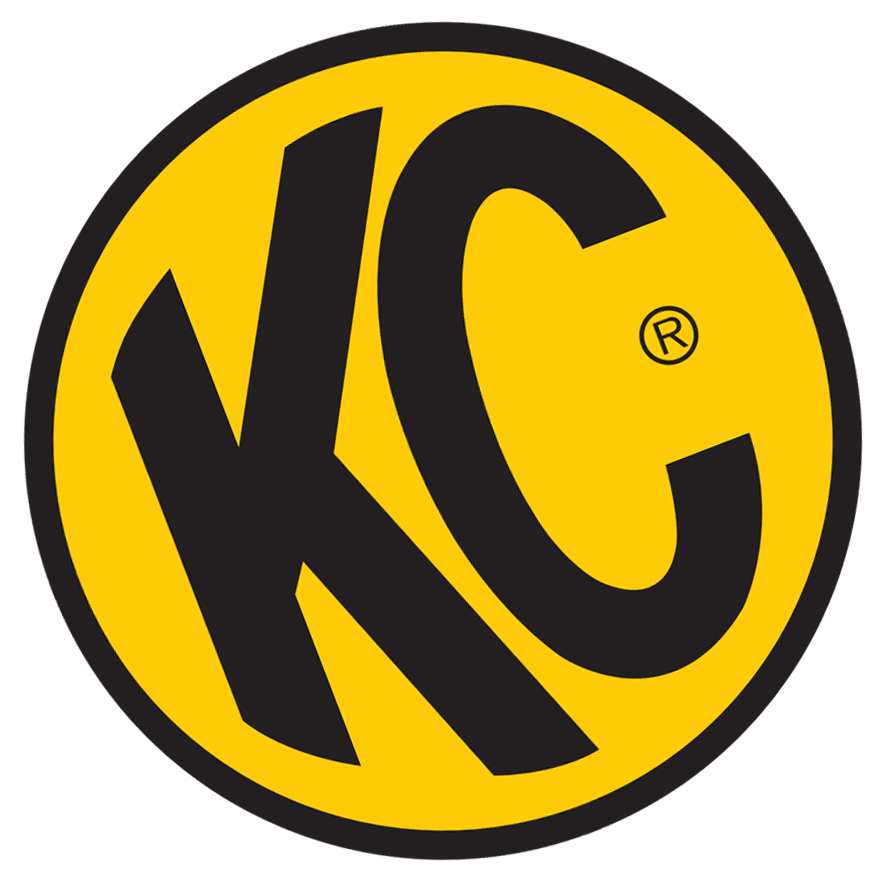 6pm: Plaza Bonita 352 AZ-64, Grand Canyon Village, AZ 86023
Day 3
Wednesday, Aug 17
Mather Point to Moab
326 Miles, 5 hours, 25 min
https://goo.gl/maps/f7kaVXbjJud5GYzC6
Breakfast?
10am: Leave Mather Point
12:30pm: Amigo Cafe, US-163, Kayenta, AZ 86033
And / Or
1pm: Linda's Red Trailer., Monument Valley Rd, Oljato-Monument Valley, UT 84536
Or Redlands Grill Navajo roadside food, Utah 84536
4pm: Optional stop: Gustavo's Mexican Restaurant, 216 E Center St, Monticello, UT 84535
6pm: Giliberto's Mexican Taco Shop, 396 S Main St, Moab, UT 8453

Day 4
Thursday, Aug 18
Moab to Salida, CO
299 miles, 5 hours, 17 min
https://goo.gl/maps/dbNJwekXju2p6do36
Breakfast?
10am: Leave Moab
12pm: GNAR, 630 Sherman St, Ridgway, CO 81432
1pm: Leave GNAR
__________________________________Current____________________________________________
2:30pm: Fuel / Optional stop Cafe Silvestre, 903 N Main St, Gunnison, CO 81230
5pm: Car show at American Classic Inn, cruise to Mo Burrito for dinner
American Classic Inn, 7545 US-50, Salida, CO 81201
Mo Burrito, 311 H St, Salida, CO 81201
Day 5 
Friday, Aug 19
Salida, CO to the top of Pikes Peak
122 miles, 2 hours, 43 min
https://goo.gl/maps/wAV8URdpR94uQ9hw6
8am: Leave Salida
9:15 am: Breakfast @ El Caporal Family Mexican Restaurant, 1028 Main St, Cañon City, CO 81212
10am: Leave for Pikes Peak
11:30: Start checking in @ Pikes Peak Highway Tollgate, 5089 Pikes Peak Hwy, Cascade, CO 80809
Afterparty and Car Show at JT Customs Fountain, CO 10920 Old Pueblo Rd Fountain, CO 80817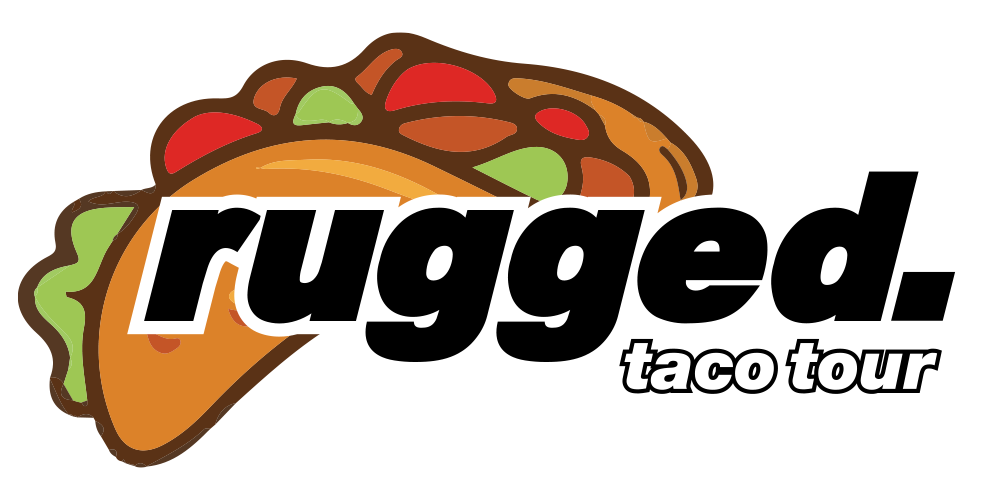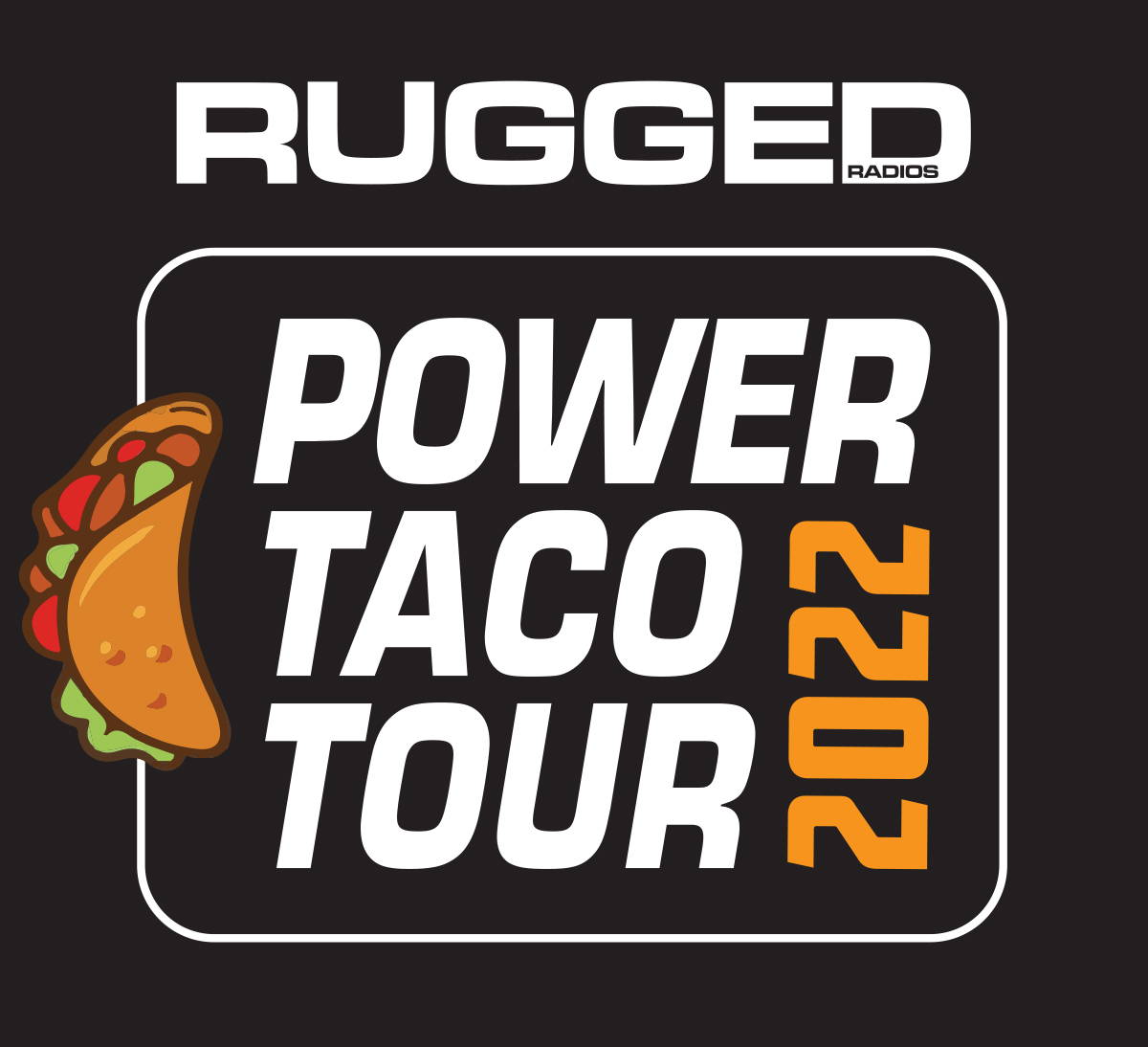 PRINCIPALS OF THE
RUGGED POWER TACO TOUR 2022
(Original members who are in it for the long haul, from Arroyo Grande to Pikes Peak)
GREG COTTRELL
CEO, RUGGED RADIOS 
1964 Ford F100
Jaden Cottrell
Sales/Events, RUGGED RADIOS 
Riding/Driving with Greg in the 1964 F100
STEVE GONZALEZ
Right Hand, RUGGED RADIOS 
1969 Chevy Camaro
STEVE BECHARD
Left Hand, RUGGED RADIOS 
1967 VW Karmann Ghia
JT TAYLOR
Owner, JT CUSTOMS
HOWARD BIEBER
Owner, IRON CROSS WELDING
1966 GT40
TERRY MADDEN
PUBLIC FIGURE
1979 Chevy K30
RICHARD KIMM
He makes videos, Larry Chen Foto