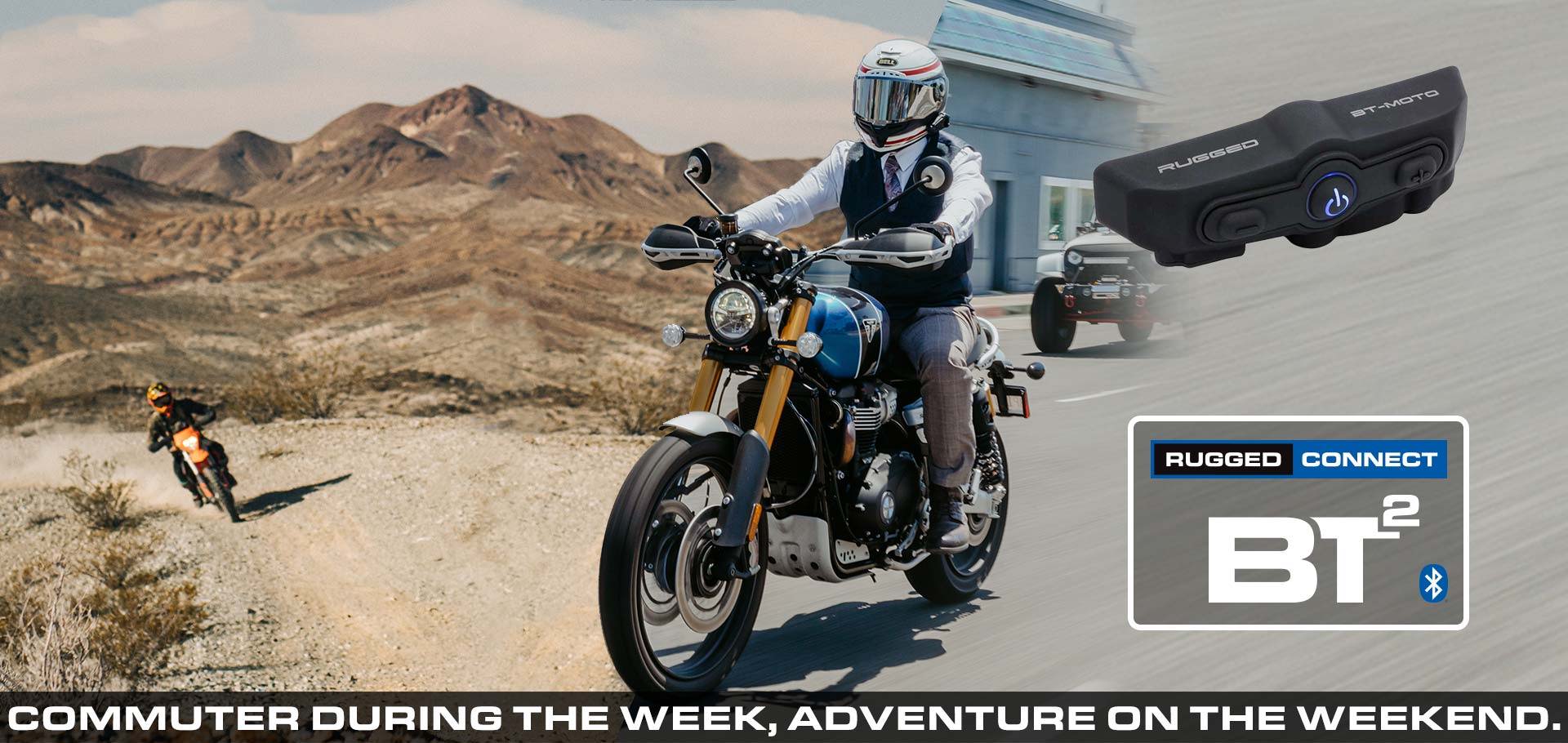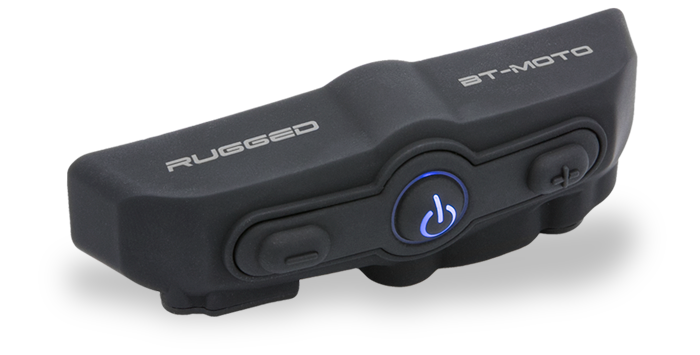 Rugged Connect Bluetooth Wireless Helmet Headset
High Fildelity Alpha Audio speakers for incredible sound and true stereo separation.
Hear turn by turn directions from your GPS or preferred navigation app.
Answer and end calls without ever touching your mobile phone.
Add optional 2-way radio kit for long distance bike-to-bike communications that surpass Bluetooth range.
Bluetooth your phone directly into your helmet

High-fidelity Alpha Audio stereo sound separation

Digital Speech Processing for clear voice




Simple to use controls

Loud speakers

Easy installation

Quick charge

Quick access to smart phone voice commands

Go Further® with optional 2-way radio for long range bike to bike communications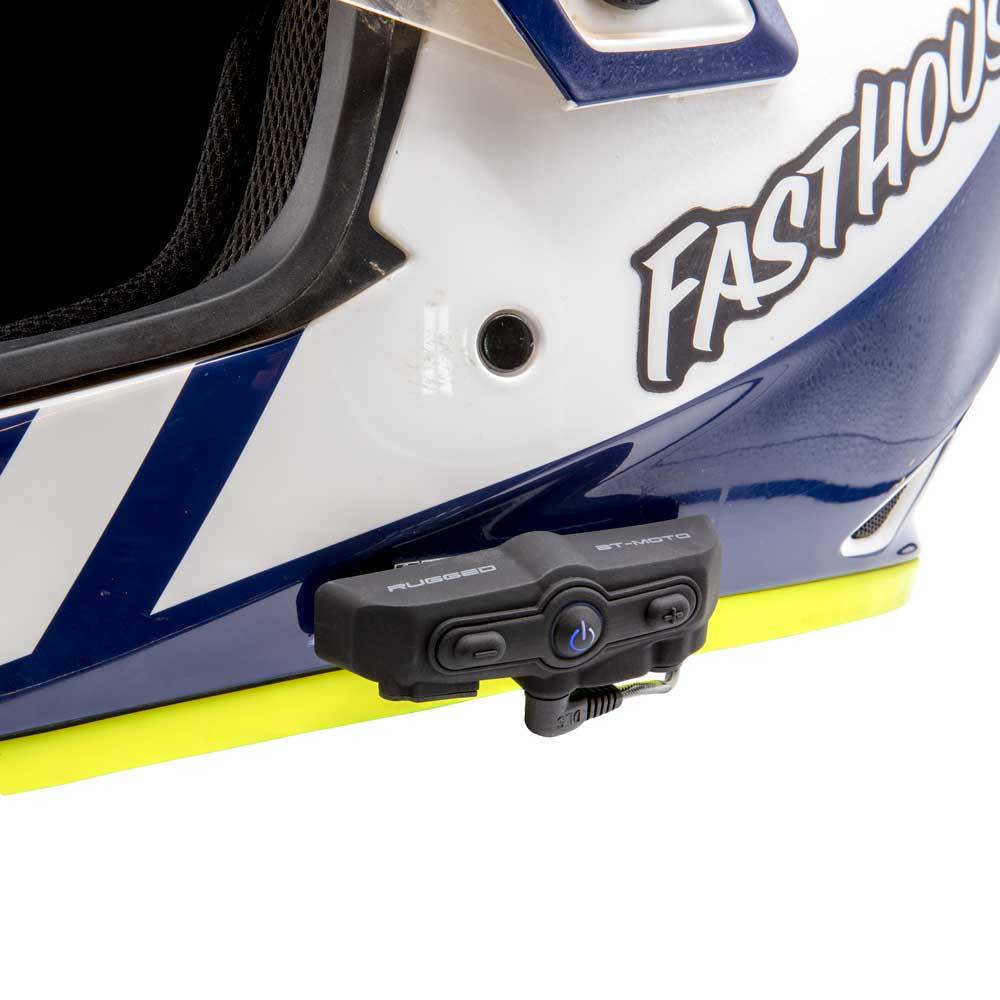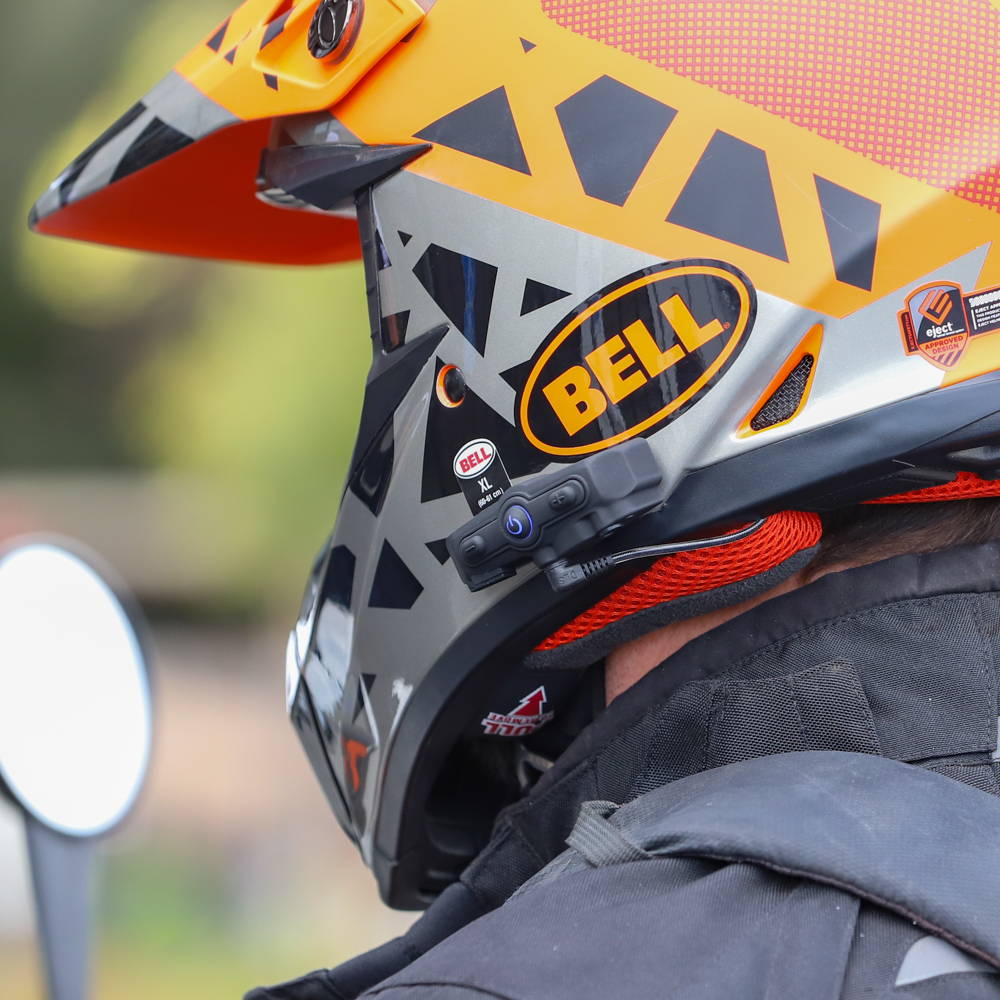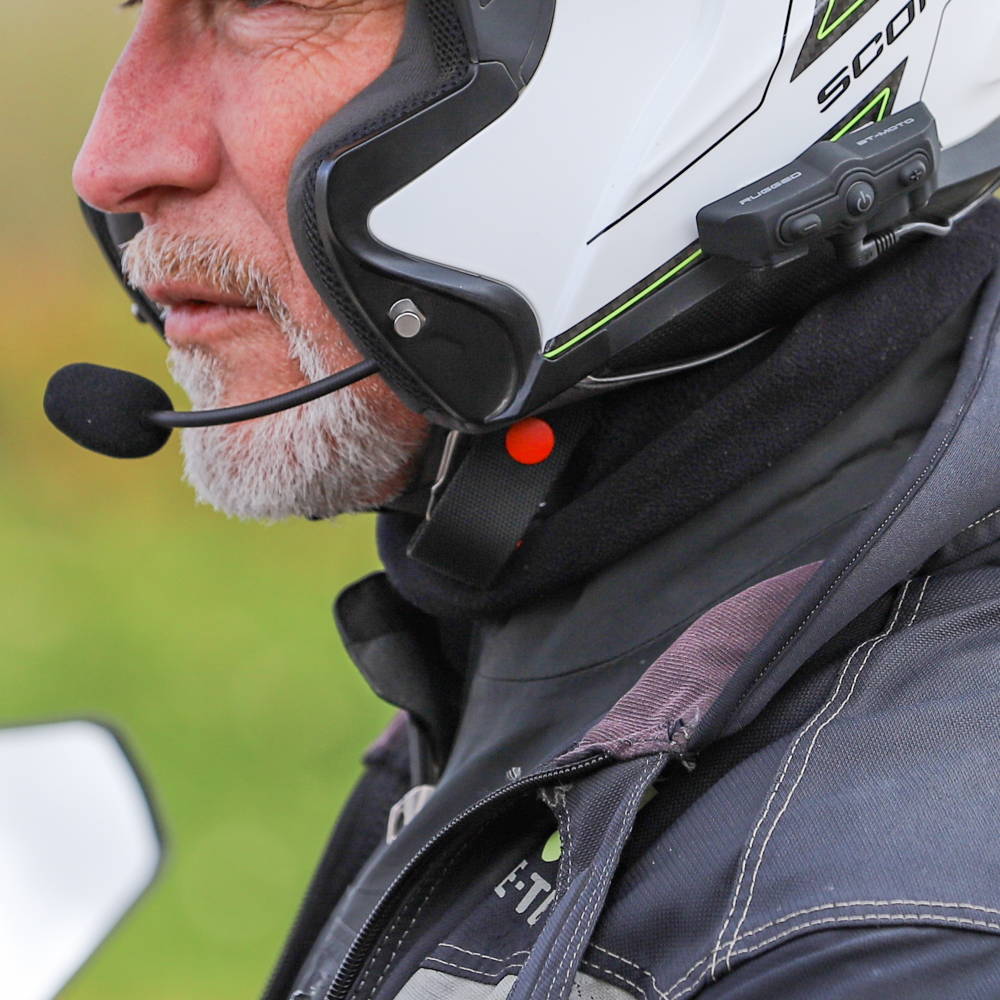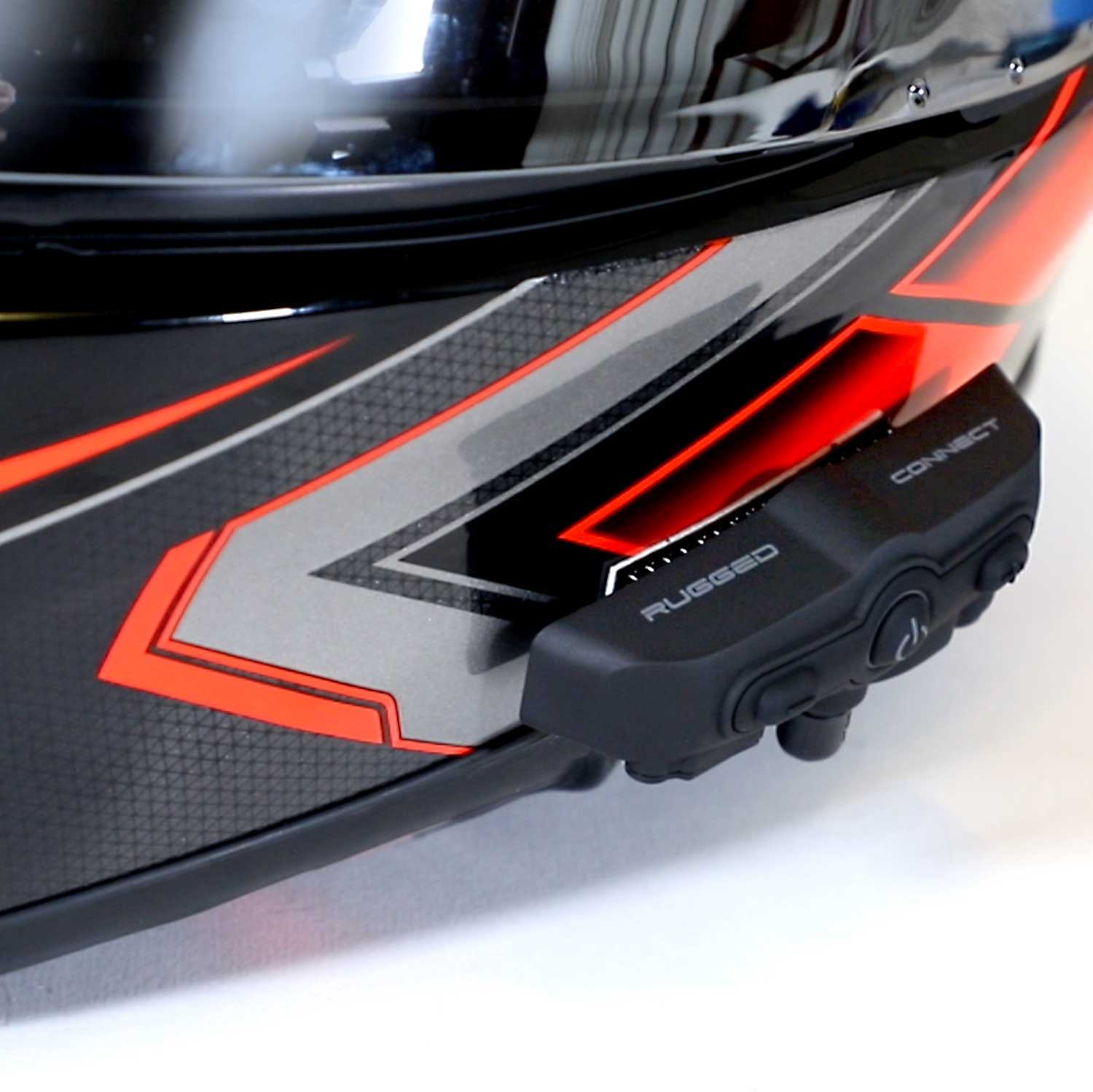 Designed to keep you connected
Our proprietary design allows you to continue to talk through your handheld even if the headset runs out of power.

Digital Speech Processing
provides crystal clear audio during phone calls. Background noise is canceled so only the rider's voice is picked up. The result is phone calls that are often better than if you were sitting in your office.
Never Miss A Turn
Bluetooth Audio Priority means important turn-by-turn navigation is always fed directly into your speakers, independent of radio chatter. Let the boys keep talking - you won't get lost.
Crystal Clear Performance
High-fidelity speakers offer crystal clear performance using the latest generation of our Alpha Audio speakers and firmware. The stay-put mic boom allows users to easily adjust their microphone for optimum, secure placement.
Activate voice commands
You can't always get to your phone after the riding gear is on. Quick-access voice commands allow riders to use voice to send messages or place calls… instead of their hands.
Adventure
on the Weekends.
MUSIC AND 2-WAY RADIO CONVERSATION

Add a soundtrack to your ride and enjoy your adventure on the trail or asphalt. Connect an optional 2-way radio for long distance bike-to-bike communications.

GO FURTHER® WITH OPTIONAL TWO-WAY RADIO

No pairing. No cell service needed. No mesh network - just fun.


CONNECTIVITY FOR MILES

With our optional harness and push-to-talk PTT button (sold separately) it can be connected to a Rugged Radio handheld of your choice. Using our powerful, compact, walkie-talkie compatible handheld radios, you can connect an unlimited number of users and reliably communicate 1-3 miles - well beyond the range of any current Bluetooth models available!
Simply Turn on & Talk for miles
You meet the nicest people on the radio. With the 2-way radio Moto Kit, there are unlimited connections… with no pairing, no cell towers… Pick a channel, lock your radio, and start talking. No fuss, just good times. …channel 19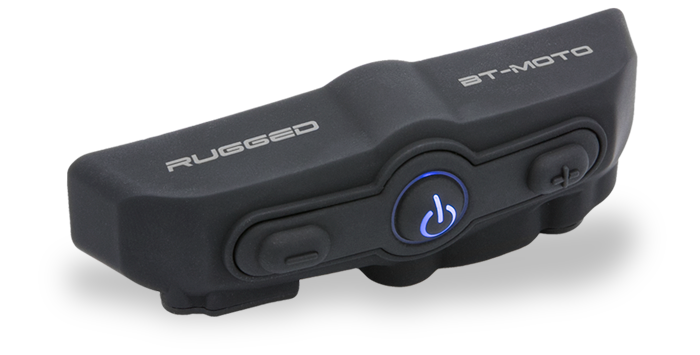 Use with existing BT2 wired helmets and existing 2-way radio.

Use with existing BT2 wired helmets. Includes GMR2 handheld radio.

Complete moto kit with BT2, radio, and communication harness.

Includes BT2 and communcation harness. Use with existing 2-way radio.

Use with existing BT2 wired helmets and existing 2-way radio.

Use with existing BT2 wired helmets. Includes GMR2 handheld radio.